Focus on storytelling
You have only about 7 seconds to make a lasting initial impression, which is why we're not going to talk about eye contact, a good handshake or how to dress. You've heard those tips before. It's time to talk about the nitty gritty parts of an elevator pitch.
Think of your elevator pitch as the first real impression people get from you when they ask, "What do you do?" An elevator pitch is NOT a sales pitch. Instead of trying to sell a product, you should try to describe what you do to help others and inspire those listening to you to ask more questions.
Be Concise
Elevator pitches shouldn't be presented like a disclaimer at the end of a radio commercial. You don't want to speed through them or use "$10 words" that your listener needs an encyclopedia to understand. They should be crafted so carefully that in just 30-45 seconds, every word not only makes sense to your audience, but also makes an impact.
Tell a Story
Grab your listener with an enticing story about how you've helped a client find a solution to transform their business. Discuss how you accomplished this, whether it was through risk control tactics, saving money on a premium or selling coverages that they didn't know they needed. Tailor your story to your audience. Some people like hearing statistics and percentages, while others enjoy hearing about how your client felt after you found a solution for them.
Write and Revise
Ask yourself what would be important to you if you were listening to someone else's pitch. Write down everything you think is significant. Generate ideas that produce emotions. Then, revise your content. Find the "meat" of your brain dump and focus there. Read it out loud and make revisions again. Run it by as many trusted people as you need, get their feedback and revise it once more.
Your elevator pitch will constantly change as you grow your experience and develop more stories. Your listener will be able to tell almost immediately if they are interested in what you are saying. If your pitch isn't working, don't be afraid to go back and revise it again.
For more feedback on perfecting your elevator pitch, check out the video below. Drop us a comment if you have any of your own pitch tips to share.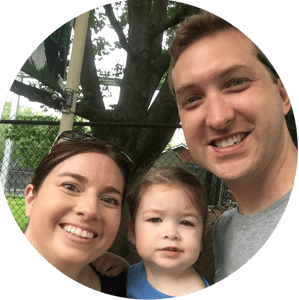 Rob Kuhn, Glatfelter Ministry Care
Husband. Father. Brother. Son. Above all, Rob enjoys spending time with his family. When not reveling in his latest Chick-fil-A feast or inhaling ice cream, he enjoys playing basketball, working out, and singing (with potential air drumming) to the latest contemporary Christian music.
Related posts
The more that you, your agency's employees and your clients know about cybercrime and red flags, the better.
Brush-up on your networking skills before your next in-person event!
Cyber Criminals seek out unsuspecting organizations—use these tips to help avoid becoming one of them.