How Pixar's "The Incredibles" can inspire the insurance world
When Bob Parr (also known as Mr. Incredible) could no longer be a superhero, what did he decide to do? Work in insurance. Despite the stereotypical mundane office setting, he was still a superhero in the insurance world: saving and providing care for his clients, one policy at a time—a superhero lifestyle in disguise. An insurance agency can simultaneously be a fun place to work and effectively empower "superhero" agents. Here's how:
The little things can make a SUPER difference
Being dedicated to creating a positive work environment for your business can directly lead to greater success for agents and better service for clients. It's also nice to love where you work—combatting the infamous negative expectations of a job within this industry. Insureon Solutions encourages you to think about how the little things within day-to-day operations in the office shape the overall culture and experience. Here are some essential tips for empowering your agents and improving the little things:
1. Celebrate achievements. They may not be saving the whole world at once, but insurance agents can be the bridge to safety when a client's world is in danger. Don't let the significance and excitement of getting a new sale fade over time. Recognizing success is likely to inspire and motivate all agents within the office. Additionally, incorporating competition for new sales can invigorate a determination within many agents to work a little harder and have fun throughout the process.
2. Provide tools for professional development. Superpowers take work. Continuously practicing and molding your skills is essential to saving the world, as well as to selling insurance. By providing the time and resources for agents to continue education and training, agents can strive for bigger accomplishments—leaving career burnout in the dust.
3. Encourage innovation. What's the next best thing to saving the world? Saving time and money. Your agents may have ideas or suggestions regarding office finances, and listening to them offers a sense of ownership and empowerment.
4. Invest in technology. Is it time for a new supersuit? Using updated technology in the office allows agents to do their job more easily and broaden their opportunities. Look into emerging technology and determine what might best boost your internal operations.
5. Play to agents' strengths and motivations. In the superhero world, every power is different. Whether through elasticity, speed, invisibility or extreme strength, everyone contributes uniquely to a common goal. Similarly, providing coverage for clients requires a relationship built with their respective agents, and placing agents into positions that best fit their skill-sets can increase both sales and job satisfaction.
Bob Parr was still Mr. Incredible in the insurance world setting, just in a different capacity. Take the time to analyze the way your agency operates to see if it allows your superhero agents to perform to their potential and enjoy the process of doing so. If not, a few tweaks in the process to support strengths, individuality and empowerment could go a long way to helping your agency accomplish the impossible.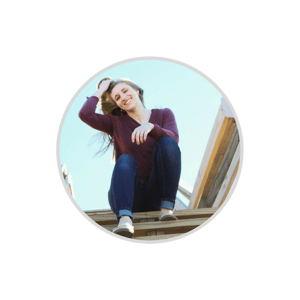 Brittany Wolf, Marketing
Brittany attends Penn State Harrisburg in pursuit of her Communications degree. When she isn't studying, traveling or playing volleyball, she is spending time outside with her two dogs or planning her wedding.
Related posts
Using this 1 simple business practice can help insurance agents to ensure customer retention success within their agency.
Did you know that you can actually boost business by failing successfully? Tap into your full professional potential with these mistake-focused hacks.
Think everyone in your office is happy? Check out these eye opening statistics, and work to build a health and happiness-focused company culture to boost employee productivity, retention...