Your words and actions speak volumes
"Determine early on whether your passion is your true calling or just a fantasy to get out of your system." – Tami Zhu
Whether you're conscious of it or not, you have a personal brand. With every tweet, Facebook post, blog comment or photo upload, you've further developed your personal brand. Before, personal branding was the perception people had of you just from seeing your business card. Now, with the use of technology and reach of social media, people get a broader insight and better feel for your personal brand and can remember you differently.
Be conscious of everything you post. Current and potential clients may be watching and old and deleted items can still live on in perpetuity.
When someone says your name, what do you think people think of?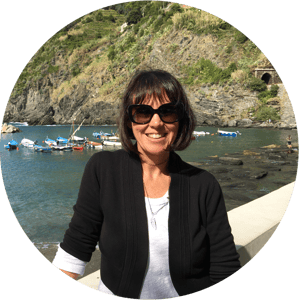 DeAnna Halewski, Marketing
Born with wanderlust in her soul and an alarming coffee addiction, DeAnna is deep in the throes of her quest to explore every corner, nook and cranny of the world (except the really cold ones). When she isn't planning or taking her next trip to parts unknown, she's slinking back to the gym in shame.
Related posts
Let's talk about what it means to have an accessible website and why it's so important for your insurance agency.
The feeling of being drained from these meetings has become so prevalent it's earned its own terminology – Zoom fatigue.
We think it's time to put to bed the myth that sacrificing sleep is the pathway to success.