Unlock your inner vlogger
If a picture is worth a thousand words, then video is worth roughly 1.8 million. By 2017, video content is expected to account for 69 percent of all consumer traffic. In fact, video is currently the largest single generator of consumer internet traffic worldwide.
People are visual consumers by nature and make more decisions based on feeling than thought so it makes sense that visuals tend to be a highly effective tool when trying to get people to take action. Compelling visual stories exude authenticity and personality, embrace real life and convey our message from a humanistic standpoint. They drive deeper engagement by evoking emotions – love, sadness, laughter, sensory stimulation – instilling connection and openness within the viewer.
Creating video content, whether you're discussing coverage options, industry trends and best practices or risk control measures, does not need to be time consuming or expensive. Many personal devices today (phones and tablets) include high-resolution cameras and video capabilities. iMovie and Windows Movie Maker are great editing programs that are very user intuitive and friendly. And when it comes to relationship marketing, authenticity is more important than slick production values.
Here are some tips on how to create emotionally impactful, effective video content:
Keep the video brief, about one minute or less. Anything over three minutes will lose viewers.
Make one major point. Trying to cram a lot of information dilutes and weakens your message.
Consider having two or more speakers. Relaxed and animated conversations in front of the camera will engage and hook viewers.
Tell a good story. Don't try to sell your audience. A good story will do that for you. The more personal the story, the more viewers will connect with you.
Think about your visuals and how they connect with the audience. Make your speaker more than a talking head. Put yourself in a relevant environment to your storyline.
Do not script yourself. Scripted fare typically sounds unnatural and formal. Stay focused on telling a good story and keep it loose and engaging. Let yourself laugh and gesture.
Give yourself permission to mess up. You can film yourself as many times as need be.
With these tips you should be well on your way to crafting engaging video content that connects with your audience and builds stronger client relationships.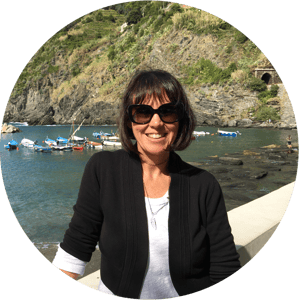 DeAnna Halewski, Marketing
Born with wanderlust in her soul and an alarming coffee addiction, DeAnna is deep in the throes of her quest to explore every corner, nook and cranny of the world (except the really cold ones). When she isn't planning or taking her next trip to parts unknown, she's slinking back to the gym in shame.
Related posts
Let's talk about what it means to have an accessible website and why it's so important for your insurance agency.
The feeling of being drained from these meetings has become so prevalent it's earned its own terminology – Zoom fatigue.
We think it's time to put to bed the myth that sacrificing sleep is the pathway to success.