Millenials are the future
83 million­: that's the number of millennials who were alive in 2015 and your future prospects.1 Millennials represent about ¼ of the population, with over $200 billion in annual buying power. With these statistics in mind, it's important to understand that, as future clients, the things they will seek from their agents and the ways they will prefer to do business will differ from those enjoyed by Generation X.
For some time now, companies have struggled to sell to this consumer group as many of the traditional, tried-and-true methods of advertising and communicating have fallen short. A Forbes article discussing millennial consumers touched on some of the differences, and many are important to the insurance world. Here are a few especially applicable findings:
They look to blogs to determine valuable purchases.

According to Forbes, "33% of millennials rely mostly on blogs before they make a purchase, compared to fewer than 3% for TV news, magazines and books." Is your agency blogging? If not, it's a good time to start.
They value honesty and authenticity.

Forbes found that, "43% of millennials rank authenticity over content when consuming news." Your agency's focus may be on trust, but are you putting out content that shows authenticity? Are you forming real connections with younger prospects?
They want to engage with brands through social media.

The Forbes survey noted that, "62% of millennials said that if a brand engages with them on social networks, they are more likely to become a loyal customer." Are you making the most of your social media channels? Do your posts encourage engagement and communication from visitors?
They expect companies to give back to society.

Giving back is especially important to the millennial generation. Not only do they want to work for companies who give back, they also want to give their business to companies who do the same. Is your agency involved in supporting the local community? Do you focus on volunteer opportunities?
They are loyal to companies that they feel provide them with good service.

Millennials have long been rumored to lack loyalty, but the reality is quite the opposite. When it comes to this generation, the faster that you can build a quality relationship based on trust, the greater your chances will be of having them become repeat and lifelong clients.
Having such a large group of potential future clients is an exciting thing, but millennials approach the buying processing differently. Making small adjustments to the tactics you use to connect with and sell to this generational group could significantly expand your book of business.
1United States Census Bureau. (2015) Millennials Outnumber Baby Boomers and Are Far More Diverse, Census Bureau Reports. Retrieved from: https://www.census.gov/newsroom/press-releases/2015/cb15-113.html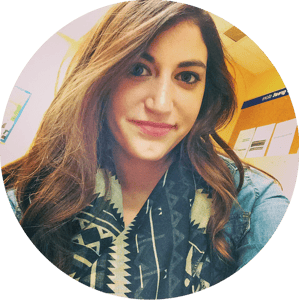 Sarah McCauley, Marketing
Related posts
Brush-up on your networking skills before your next in-person event!
Let's talk about what it means to have an accessible website and why it's so important for your insurance agency.
The feeling of being drained from these meetings has become so prevalent it's earned its own terminology – Zoom fatigue.