Diversity allows more people to relate
Diversity has been a subject of discussion across many organizations for years. As a result of society's evolving demographics, many industry leaders now look to determine whether their associates' gender and racial composition is representative of the overall population.
The ability to manage a diverse workforce effectively is considered necessary for any organization desiring a sustainable competitive advantage in today's market.
The insurance industry is no exception. Workplace diversity promotes a greater level of success in both small and large insurance organizations. Diverse workforces have been shown to:
Drive economic growth
Help businesses capture a greater share of the consumer market
Offer more qualified employees (as employers are able to select from a greater, diversely-experienced pool of candidates)
Assist with avoidance of employee turnover costs as people tend to be happier in diverse work environments
Promote a deeper level of understanding among a variety of audiences for stronger marketing
Foster more innovative and creative workforces and encourage adaptation which is necessary in increasingly competitive and globalized markets
Help a company leverage their full potential
Bringing additional diversity and inclusion to the insurance space is a must. Thanks to the accessibility of research data, many now visibly see that a push for diversity incentives is critically needed.
In the current insurance industry, gender and racial diversity rates remain low. The lack of diversity is even more significant in the c-suite; in fact, a study done by McLagan found that at public companies, 85% of executive leadership is male (and 98% white), and at mutual insurers, leadership was 75% male (93% white). The study noted that while many companies are starting to address their diversity issues, they still have a long way to go.
How can you promote diversity within your workplace?
The key is held in stretching out beyond your comfort zone. Make room for new perspectives and ideas which have been formed from other cultures, lifestyles and experiences. Commit to increasing your cultural competency by educating yourself on various cultural work traditions and practices. By working a bit each day to foster an environment where differing perspectives are valued rather than ridiculed, you will significantly increase the draw of diverse talent to your organization.
Need some diversity resources?
Independent Insurance Agents & Brokers of America offers a free diversity training resource center to help you best prepare for market evolution. Wondering how you could kick-start some diversity and inclusion initiatives of your own? Check out this comprehensive list from Lever – they suggest 52 different strategies, from suggestions for controlling subconscious bias during the hiring process and inviting leaders in the diversity and inclusion community to speak, to starting the diversity and inclusion conversation within your organization.
---
| | |
| --- | --- |
| | Lindsey is a proud wife and mom with a passion for culture, travel and carbs. When she isn't planning her next Disney cruise, she's usually chasing her dogs, hanging with her children or anxiously awaiting another date night with her husband. |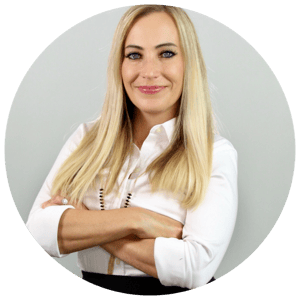 Lindsey Elias, Marketing
As our Marketing Content Manager, Lindsey is passionate about producing quality content. When not at the office or planning her next Disney getaway, she loves hanging with her husband, family and fur babies and indulging in the two c's: carbs & coffee.
Related posts
Brush-up on your networking skills before your next in-person event!
Tips to help independent agents host more productive and profitable meetings.
Let's talk about what it means to have an accessible website and why it's so important for your insurance agency.