Risk control can make the difference
Do your clients know their business risks? Do they manage those risks appropriately or believe their insurance will cover it all? There is a difference between having insurance and effectively managing risk. Clients don't often have a true understanding of this difference. Others may not know the benefits of risk management. Here are three important reasons to educate clients on risk management:
Risk management differs from insurance.
Insurance is reactive. While having the right insurance is necessary for every business, the intent is to get a business back in the same position after a loss as it was before the loss. Risk management, on the other hand, is proactive. The goal of risk management is to reduce the potential of a loss occurring and the negative impact of a loss on a business.
Risk management gives clients control.
Risk management helps clients to have some control over potential losses. All businesses, no matter how large or small, are susceptible to loss because all businesses have risk. Once a client understands what risk is and, more specifically, what their risks are, they will have more options of how to handle potential losses.
Risk management gives clients confidence.
Risk management helps clients have confidence when making business decisions. Every business has objectives and must take risks. Identifying, evaluating, controlling and reviewing risks will help clients ensure that their business is exposed only to those risks it needs to take in order to achieve objectives.
It is important to educate clients about risk management, what it is, and how to implement it into their operations. While insurance is a necessity, risk management is a strategy and can play a huge role in protecting clients from uncertainties and vulnerabilities, and also help them meet their business goals.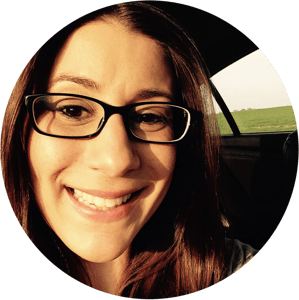 Stephanie Dillinger, Risk Control
Stephanie isn't limited to technical writing, although she is a stickler for good grammar; she's also an architect, currently building her dream home with Legos. The master suite includes a spa-like bathroom, his and her walk-in closets, a writer's nook (of course) and a balcony overlooking a not-yet-installed infinity pool.
Related posts
The current climate has caused a rise in cyber attacks, and cyber criminals love a distracted audience. Keep your cyber security practices top notch at all times with these important tips.
Just because you're an independent agent doesn't mean you have to do it alone. Here's a list of top resources for insurance agents and brokers.
Happy Halloween! Need some humor?