Research. Research. Learn.
What do incredibly successful people like Bill Gates, Oprah Winfrey and Mark Zuckerberg have in common? Yes, their fortunes,—but also their love of books and consistent dedication to reading. In a technologically-focused world where reading is becoming a lost art, could it also be the key to unmatched success for those who continue to practice it regularly?
Oprah Winfrey has made her love of books well-known, even launching a book club and encouraging viewers of her shows to read and discuss a variety of literature over the years. Oprah noted, "Books were my pass to personal freedom. I learned to read at age three, and soon discovered there was a whole world to conquer that went beyond our farm in Mississippi."
It's true. Books open our eyes by educating us on new topics and encouraging new thoughts. What happens when we apply this knowledge-boosting strategy to our business lives? Some of the biggest names in business today credit their tremendous success to a continuation of reading and therefore learning.
According to The New York Times, Bill Gates reported that he read about 50 books each year. Additionally, he stated that reading was "…one of the chief ways that I learn, and has been since I was a kid. These days, I also get to visit interesting places, meet with scientists and watch a lot of lectures online. But reading is still the main way that I both learn new things and test my understanding."
Mark Zuckerberg seems to agree with this philosophy and the importance of literature as an educational tool. On January 2, 2015 he took to Facebook to write: "My challenge for 2015 is to read a new book every other week–with an emphasis on learning about different cultures, beliefs, histories and technologies."
How can we apply these obviously noteworthy success strategies to our slightly-more-humble lives? It's simple. Across the board, setting aside a few minutes each day to read topics that relate to your profession and industry will inevitably prove valuable. Likewise, immersing yourself in literature about best business practices and networking will provide some potentially significant career boosts.
As we head into summer and plan long weekends or beach getaways, maybe it's time to plan an "escape" of another sort. Let reading take your brain to new places this year, and take note of the changes it brings into your life. Chances are you'll quickly recognize the benefits, and reap them, too.
What books have helped you to grow professionally? We'd love to hear from you.
---
| | |
| --- | --- |
| | Lindsey is a proud wife and mom with a passion for culture, travel and carbs. When she isn't planning her next Disney cruise, she's usually chasing her dogs, hanging with her children or anxiously awaiting another date night with her husband. |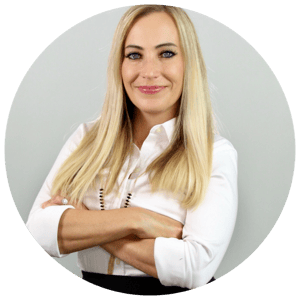 Lindsey Elias, Marketing
As our Marketing Content Manager, Lindsey is passionate about producing quality content. When not at the office or planning her next Disney getaway, she loves hanging with her husband, family and fur babies and indulging in the two c's: carbs & coffee.
Related posts
We think it's time to put to bed the myth that sacrificing sleep is the pathway to success.
If you've run out of opportunities and prospecting tactics, it might be time to explore a new industry (or venture down the river, if you will).
Transitioning from an insurance agent to an adviser is about more than how you represent yourself – it's about value selling and providing sound advice.