Creating die-hard fans
GOT LOYALISTS?
You may think you need clients, but what you really need are loyalists. Loyalists are customers who are die-hard fans of your company and only your company. They are the people who will sing your praises to anyone who will lend an ear; your best walking advertisements.
Like many other animal lovers, I am a die-hard fan of Chewy.com. I love everything about them – pricing, shipping speed, return policy and satisfaction guarantee. Above all, though, I love their customer service, because on a regular basis they find ways to not only meet but exceed my expectations.
Unlike other companies, Chewy doesn't forget you after you purchase an item from them. They are dedicated to creating life-long, loyal customers. And they are doing a great job of just that.
GOING ABOVE AND BEYOND
Chewy regularly sends me hand-written postcards asking about how my pit bulls, Xena and Gaia, are doing. They sent my coworker a hand-painted canvas of her dog, Bandit, after she submitted a photo of him on their website. When Sheree Flannigan's dog and cat and Sue Stack's dog passed, Chewy's representatives not only sent them full refunds for the unused food they had bought, but also bouquets and sympathy cards.
This is the type of truly personal customer service you might expect from a small company, but Chewy is large. They are excelling at customer service and are therefore thriving in business. Many Chewy stories have gone viral, letting millions of people know how they regularly exceed customer expectations. They are an excellent example of a company who has developed loyalists. Their loyalists won't comparison shop or look for the cheapest price elsewhere—they are devoted to Chewy.
INSURANCE EXPECTATIONS
You may be wondering how you can incorporate ways to exceed customer expectations into the insurance industry. After all, insurance isn't cute the way that pets are, right? Insurance, however, provides protections that allow people to take risks and become homeowners and entrepreneurs. It helps people get back on their feet after devastation. These circumstances allow for opportunities to exceed expectations and create company loyalists.
Exceeding a client's expectations in the insurance world may be as simple as following-up to ask how life is, sending a handwritten note for a birthday or a bouquet of flowers after a death, donating to a charitable cause in someone's honor or simply being incredibly accessible and responsive.
Other corporate companies have already found ways to provide unique, stellar customer service. Nationwide sets themselves apart by celebrating client's pets and offering a Hambone Award. State Farm offers a Neighborhood of Good program, empowering people to find and volunteer for the causes most important to them. Umpqua, a U.S. bank, provides direct access to their CEO for any customer who steps into one of their lobbies and picks up the receiver of their "silver phone."
In today's fast-paced world, insurance customers are likely already expecting 24/7 access to their agents and responsive, knowledgeable service. If they weren't, they wouldn't have chosen that agency. These offerings, therefore, can't be your company's only defining qualities. Take some time to brainstorm new ways to provide exceptional service to your clients that they won't be expecting.
Have you found a creative way to cater to your clients? Fill us in below, and subscribe to our blog for more insurance-focused discussions!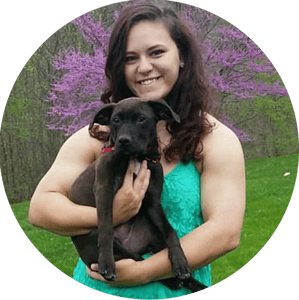 Amber DeFabio, Marketing
Related posts
Cyber Criminals seek out unsuspecting organizations—use these tips to help avoid becoming one of them.
Insurance agents are there for their clients during many of their worst moments – and that can be emotionally and physically taxing.
If you've run out of opportunities and prospecting tactics, it might be time to explore a new industry (or venture down the river, if you will).