How to increase collaboration & teamwork in your business
One-third of your life is spent at work. Meaning, you probably hang out more with your co-workers than with most of your loved ones.
So, how much time do you spend working with your co-workers? (And, I don't mean beside them.) If you don't collaborate with your co-workers, you might miss out on valuable relationships and your business could be impacted. Is a lack of teamwork hurting your bottom line?
Why is teamwork important?
"Teamwork is the ability to work together toward a common vision. The ability to direct individual accomplishments toward organizational objectives. It is the fuel that allows common people to attain uncommon results." - Andrew Carnegie
Can your team come together to achieve uncommon results?
Creating a team that works as a collaborative, goal-achieving-machine isn't easy. It takes an active leadership approach and dedicated buy-in from everyone. However, if you put in the initial work, you could see an increase in overall productivity and company morale. Here are a few tips to improve your team's collaboration efforts and, hopefully, create amazingly uncommon results:
4 strategies to increase & improve collaboration:
Have a vision

Set clear goals and objectives
Give team members authority over projects
Report progress and challenges

Address conflict

Don't ignore conflict, address it

Listen, listen (again) and come to an agreement

Grab a supervisor for help, if needed, and move on

Review efforts

Identify what's going right

Make a plan to make improvements

Have formal evaluations of team members and leadership
What do you think are the biggest hurdles to achieving collaboration? Do you have any tips to combat this? Let us know in the comments below.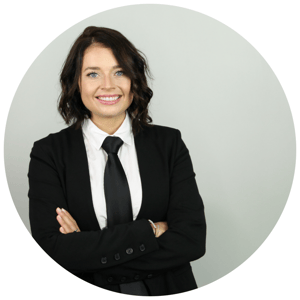 Bri Burkhart, Marketing
Bri is an over-enthusiastic dog mom, pop culture fanatic and Instagram addict. She enjoys eating pizza, practicing yoga and hiking.
Related posts
Work/life balance has toppled for many. Living in this new reality only makes taking time off even more crucial to maintaining your well-being.
Here are a few tips to help insurance agents have more effective meetings while working from home.
The current climate has caused a rise in cyber attacks, and cyber criminals love a distracted audience. Keep your cyber security practices top notch at all times with these important tips.