Are you a generalist insurance agent? Consider making the switch and specialize in a class of business.
As an insurance agent, finding new sources of revenue can be tough and you just might find yourself asking, "is it time to explore new options?" Fortunately, specialization can help you grow your book of business and reach new levels of success.
A Sit Down with Seifert
Part 3 | Video Series with Art Seifert | SEE PART 2 HERE
Listen to Art Seifert discuss specialization in insurance and detail how you could benefit from honing in on a specific industry:
Arthur B. Seifert has almost 40 years in the insurance industry including positions in sales, financial consulting, underwriting and leadership in multiple companies. He currently oversees six niche insurance programs as the President of Glatfelter Program Managers.
Many agencies try to cover all their bases and focus on going after any and all businesses. Sure, that's a wide net to cast, but is that really the best option for continued success?
Why specialize?
As a specialist, you're adding value to your name — making you more of a consultant than just another insurance agent. The more you work with a client and the more industry knowledge you bring to the table, the more you become essential to your organization. What does this mean for you? More solid, long-lasting relationships.
Why clients prefer specialization
By concentrating on a specific niche, you set yourself apart from competitor agencies. Unlike generalist agents, you are seen as a subject matter expert. Picture this — a wastewater facility isn't completely satisfied with their current broker and is looking to work with someone who better understands their specific and unique needs.
They want to partner with someone who works specifically with water entities. Someone who knows the industry and can provide risk management tips, consulting, and education and training. This added knowledge helps increase the immunity of risk and, most importantly, helps strengthen client trust and confidence.
How to begin specializing
With so many options to choose from, getting into the business of specialized insurance can leave you wondering where to start. Your first step: find an industry that catches your interest. An industry that you're passionate about. Do your research. Consider the pros and cons of each industry and ask yourself:
What are the advantages?
What is the revenue potential?
What do retention rates look like?
Is there open availability of the industry within my territory?
Once you've found that class of business, become an expert. Understand common pain-points, look into unique risks, know what resources could prove useful and stay up-to-date on industry news.
Although there are pros and cons to both general and niche insurance, you may find that focusing on a particular industry and specializing is your best bet to unleashing potential growth. After all, generalists are beginning to face many emerging risks.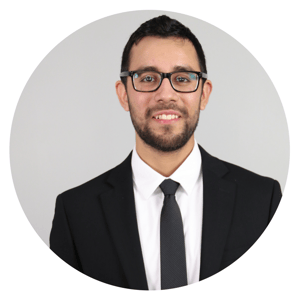 Richie Almeida, Integrated Marketing Specialist
Richie is an avid movie goer with an addiction to Sour Patch Kids. If he isn't at the movies, he is at the gym or on a hike trying to make up for his bad eating habits.
Related posts
Brush-up on your networking skills before your next in-person event!
Tips to help independent agents host more productive and profitable meetings.
Let's talk about what it means to have an accessible website and why it's so important for your insurance agency.