Turn your clients and prospects into loyalists by turning your focus to this key factor
Your insurance agency isn't the only agency out there. Because you have many competitors, you have to work harder to stand out—especially when services might be similar. With the right mix of communication and support, you can keep clients for the long-haul—even if a better quote comes around.
Loyalist clients know that there is much more to your products than the price tags, and that, especially within the insurance industry, the most critical elements you provide during some of their most difficult moments are service and support. There's just one way to give the very best service and support at all times: know your clients.
SELL MORE THAN JUST PAPER
The key to retention is connecting with and truly understanding your clients. Developing these relationships enables you to sell based upon value rather than price, because understanding client needs thoroughly is the only way that you can provide the highest level of service. Premiums can be unpredictable, but standout service can always be a constant. In fact, it should be a company hallmark.
If your clients only hear from you once a year as renewal time approaches, it's time to reevaluate your outreach tactics. This communication pattern sends the message that you don't truly care—even if that's not the case. And, maybe worse, it doesn't allow you to get to know clients, making it more difficult to provide them with the right support. With a few tweaks that enable you to build a better, more genuine connection with each client, your retention rates can get a serious boost—even in the most unpredictable of markets.
MAKING AUTHENTIC CONNECTIONS
Your customers are very important to you and your business—so make sure to show them that. Take the time to ask about their personal lives, engage with them on social media, chat with them about more than products and ask follow-up questions about their lives. Not only can this help you better customize coverages based on specific needs, but developing deeper client relationships can make providing insurance support even more rewarding.
Clients need to connect with you—and not just when they have a claim. Be increasingly available with these tactics:
Answer their calls - Consider doing away with your answering machine and adopting an "every call gets answered" policy. Even if calls are answered by someone who takes a message and has someone else return the call, speaking to a live person always feels better than leaving a message. Did you know that about 72-80% of callers will hang up without leaving a voicemail if their call isn't answered? (And they may call another agency in the meantime.) Think of a missed call as a missed opportunity, and be sure that future calls are not only answered, but answered consistently.
Get Social - Set aside time to be present online. With each passing day, more people use social media to communicate—especially with local businesses. Take the time to check in on your agency's pages and to respond to comments. Confidential information can't be discussed online, but social media is a great place to engage with clients and prospects in a less formal, more personable way. Facebook is still the most popular social media platform with more than 2 billion active users. Of all the Facebook pages out there, 65 million are business pages. If your agency doesn't have a page yet, it's a great time to start one.
Give Back – Support a cause that you're passionate about, and increase your professional success at the same time. This is truly a win-win situation. Your next large group of clients and prospects are likely millennials, and, more than other generations so far, millennials are motivated to use companies that donate to charity. Find a way to support a cause you truly care about as a company—not just as an individual. You'll make a positive impact, meet new people along the way and get out of the office more, too.
Learn more about millennial buying habits and how to best sell to this demographic here.
Be Present – There's lots of power in your in-person presence. It says a lot about how much you care and helps to build connections with others. Look for opportunities to engage with clients outside of work, whether it's joining a 5k that they're running to support a good cause, stopping by a graduation party to drop off a card or swinging by with some flowers when a baby is born. Welcome clients and prospects to your office, too. Ensure that they know your door is always open if they have questions, would like to review their policy, discuss a new product or just chat. Be as available and approachable as possible. Nearly 100% of people note that face-to-face meetings are essential for long-term business relationships.
They key to doing more business, better business and keeping business is a simple one: get to know your clients. Ask about their lives, accomplishments, passions, pain points and needs. Understand them as individuals so that you can provide individualized service that stands out among the competition.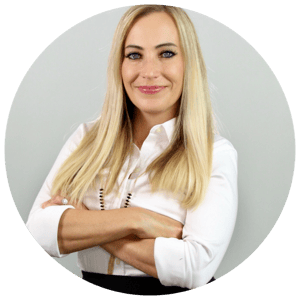 Lindsey Elias, Marketing
As our Marketing Content Manager, Lindsey is passionate about producing quality content. When not at the office or planning her next Disney getaway, she loves hanging with her husband, family and fur babies and indulging in the two c's: carbs & coffee.
Related posts
We think it's time to put to bed the myth that sacrificing sleep is the pathway to success.
If you've run out of opportunities and prospecting tactics, it might be time to explore a new industry (or venture down the river, if you will).
Transitioning from an insurance agent to an adviser is about more than how you represent yourself – it's about value selling and providing sound advice.