We make a difference
Armed with full firefighter gear, a hose and tons of adrenaline, we charged into the practice burn building where we were met by a room full of smoke and fire putting off roughly 800°–1,000° F.
When I was first presented with the opportunity to join the York Citizen's Fire Academy, I thought it would be a great way to take a few extra photos for our social media channel and learn a little more about a group of people that we insure. What I didn't know at the time was that it would prove to be so much more than that. For roughly two months, I met once a week for 3-4 hours with a group of other attendees to get a deeper look into what training and firefighting involve.
From learning about the history of the industry and its operations within our community today, to controlling ladders and using the Jaws of Life, each training session further immersed us and encouraged us to become more hands-on. We heard stories from our instructors about their first fires and moments they wish they could wipe from their memories. (In case you were wondering, they also didn't hold back on the insurance jokes.)
I was able to take some awesome photos of everything we learned, but, much more notably, I found a new appreciation for the amazing men and women who serve our communities as first responders. I also learned how critical the role of "insurance provider" is to these local heroes. Along with their stories, our instructors told us of times when members were injured or their apparatus was damaged. We learned how, in these moments, their insurance coverage effectively helped them to keep their department's doors open.
Hearing about how our insurance company impacts our clients taught me much more about the importance of what we do than I ever expected. While joining a local fire academy is the route I took to learn more about one group of clients, you can do things to step into your client's world and better understand them in other ways, too. Regardless of the industry you serve, knowing what a day in your client's life is truly like will help you to recognize the importance of your role within your agency and your duty to help serve them. It will undoubtedly professionally and personally inspire you.
Thank you to the York County and City fire departments, ambulances, 911 call center and our team at VFIS for making this incredible experience possible. It is one that I will never forget.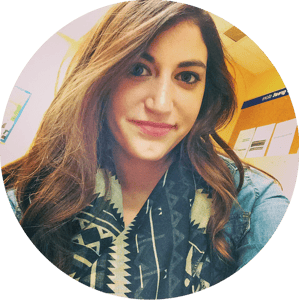 Sarah McCauley, Marketing
Related posts
The more that you, your agency's employees and your clients know about cybercrime and red flags, the better.
Brush-up on your networking skills before your next in-person event!
Cyber Criminals seek out unsuspecting organizations—use these tips to help avoid becoming one of them.