Build a health-conscious culture to boost employee retention and productivity
Every day you work to keep your clients happy. This has been a hallmark of good business practices for decades. But companies across the globe are starting to better understand that their value also comes from fostering happy and healthy employees. Putting time and effort into ensuring that your workers are happy can have just as many benefits as client care. A Harvard Business Review article noted that "the single greatest advantage in the modern economy is a happy and engaged workforce."
A Harvard Business Review survey showed that over half of people said they trust strangers more than their own bosses.
Global studies have shown that nearly 80% of people who quit their jobs note that they did so because of a "lack of appreciation."
About half of all paid vacation days given to employees across the U.S. were forfeited in 2017, and this seems to be an ever-increasing trend.
The Conference Board found that more than half of U.S. workers say they are unhappy while at work.
"Recognition" was named by employees as the #1 thing that their supervisors could give them to inspire and motivate them.
According to the American Institute of Stress, about 1 million U.S. employees miss work every day due to stress. This lost time means lost money as well; in fact, productivity losses related to personal and family health problems cost U.S. employers a whopping $225.8 billion annually.
Let's look at the flip side of things. A Social Market Foundation study found that happy employees are 20% more productive than unhappy ones. Even more telling may be the fact that when it comes to salespeople, happiness was even more impactful, raising sales by an amazing 37%. Want to know more? Forbes notes that the stock prices of Fortune's "100 Best Companies to Work for" rose about 14% every year from 1998-2005, while companies not on the list only rose about 6%.
So what can you do to boost happiness and positivity across your agency and reap some of these amazing benefits? It all starts with a dedicated focus on holistic health and happiness.
If your company needs increased focus in these areas, here are a few good places to start:
Encourage overall physical well-being – Have you developed a formal wellness program or initiative? Do you offer industry-standard benefits? Look into providing employees with gym memberships if you have no on-site gym, or giving them longer lunch breaks and encouraging them to get outside for a walk when the weather cooperates. Set up a "use the stairs" challenge if your building has elevators. Consider implementing healthy eating and exercise challenges, and sending out wellness information on a regular basis. A study from the Chapman Institute found that quality office wellness programs resulted in a 25% reduction in sick leave and absenteeism.
Applaud work well done – Take initiative to compliment and praise dedicated employees. Let them know that you understand how hard they are working and that their time and effort is deeply appreciated. Recognition goes a long way toward keeping employees motivated, inspired, productive and happy. It's also a key to retaining them.
Offer flexible scheduling & PTO – Overall health isn't just about the physical things that we can see. It's about the mind as well. Overworked employees can become depressed and suffer from stress-induced ailments and poor mental health. Thrive Global states that "a flexible Paid Time Off (PTO) program allows employees the freedom to establish a work-life balance that works for them—because nobody knows the particulars of their needs better than the individuals themselves. We all benefit from employees who come back to the office as better, recharged versions of themselves." Encourage employees to take time when they need time, and support mental-health days when needed. In doing so, you're empowering your employees by letting them know that you trust their ability to accomplish the work that they need to get done, and to balance it out with personal needs that you also regard as important.
Be present & available – Let your employees and co-workers know that you're always ready to listen—and that you understand that they have demands and identities outside of work. Keep an open-door policy for anything that might be concerning or stressing them, and establish trust so that they feel comfortable coming to you with their personal issues as well. Create areas within your office that feel both relaxing and restorative. These spaces should allow people to step away from their work demands, disconnect for a moment, and then come back to things refreshed and clear-minded.
In order to properly support today's work force, we have to go above and beyond offering the "normal" benefits. We have to be more tuned in to mental health, and to employees who are working more hours and taking less vacations than ever before. Being aware of this and proactive about it is critical—not only to keeping employees happy and healthy, but to keeping them employed at your agency.
Are YOU overworked and over-stressed? It's time for a change. Read up on why working TOO hard can actually negatively impact your career, and learn tips to help ensure personal peak performance: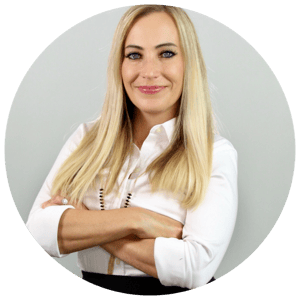 Lindsey Elias, Marketing
As our Marketing Content Manager, Lindsey is passionate about producing quality content. When not at the office or planning her next Disney getaway, she loves hanging with her husband, family and fur babies and indulging in the two c's: carbs & coffee.
Related posts
Brush-up on your networking skills before your next in-person event!
Agencies that can be authentic & flexible will have a competitive advantage when it comes to recruiting the next generation of insurance workers - Gen Z.
Cyber Criminals seek out unsuspecting organizations—use these tips to help avoid becoming one of them.