Engage your clients using social
Social media has created remarkable changes in the way people interact with each other. Now, your clients are incorporating social platforms into their buyers' journey – oftentimes looking for businesses on social media before going to their website. Capitalizing on social traffic and establishing yourself online can help add value to your sales proposition.
Here's how:
Become an authority

As a broker, post content relevant to your clients to position yourself as the expert source of information. Provide your followers with informational articles, how-to's and advice on navigating the insurance-buying process. Illustrate your knowledge in the field and provide content that showcases your specialties and niche markets. Keep content fresh by sharing industry resources and by writing your own every few months.

Ask for reviews

Facebook now allows company pages to utilize a review feature – use it! Include a link to your review button in your email signature and create a post asking for a review of your services. Chances are, clients look at your social media pages and having favorable reviews can help build value during the sales process. Additionally, your clients are more apt to trust public peer reviews than testimonials on your website, so use this section to your advantage to gain credibility and build trust.



Network authentically

Remember, social media isn't just for talking about your business. Treat online conversations just as you would in real life and don't spam. Professional sites like LinkedIn provide a platform for agents and brokers to connect and sites like Twitter and Facebook allow you to have two-way conversations with clients. Connecting with like-minded individuals and providing meaningful feedback to conversations allows brokers to build connections and expand their network.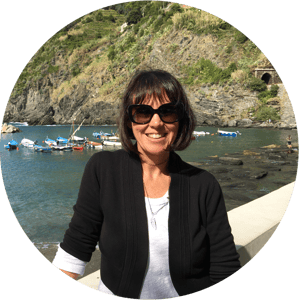 DeAnna Halewski, Marketing
Born with wanderlust in her soul and an alarming coffee addiction, DeAnna is deep in the throes of her quest to explore every corner, nook and cranny of the world (except the really cold ones). When she isn't planning or taking her next trip to parts unknown, she's slinking back to the gym in shame.
Related posts
Let's talk about what it means to have an accessible website and why it's so important for your insurance agency.
The feeling of being drained from these meetings has become so prevalent it's earned its own terminology – Zoom fatigue.
The current climate has caused a rise in cyber attacks, and cyber criminals love a distracted audience. Keep your cyber security practices top notch at all times with these important tips.