Design using mobility
Ten years ago – if you cared at all about pop culture – you were obsessed with two things: Britney Spears shaving her head and the release of the iPhone. Britney's life is no longer a constant headline (although, people don't forget), BUT the iPhone has changed our lives forever (and in a huge way). We have officially transitioned from everything going "electronic" to everything going "mobile." And the insurance industry is no exception.
The power of mobile devices can be seen in the numbers. According to Smart Insights:
Mobile is the new norm – 80% of internet users own a smartphone.
The future of insurance is apps – 90% of mobile media time is spent on apps and 26% of consumers start mobile research with a branded app.
What benefits do mobile apps provide? According to Forbes, there are a few reasons for businesses to consider an app:
They allow you to be visible at all times and build brand recognition.
They provide value to your customers.
You'll stand out from your competition.
"The Future of Insurance is Mobile," developed by Forrester Research, Inc., goes into great depth on how apps will revitalize the insurance industry – both for clients and producers. For the application and quoting process, clients will start to expect the convenience of an app. They want to get the information they want – when they want it, in a simplistic yet personalized way. What if every client took a quick questionnaire on an app and instantly received coverage options and quotes? If your company isn't already there, that's where we're headed, and fast.
But, how will apps help producers? They can be sales-focused, too! Imagine that after a client fills out a form, you immediately receive a lead notification to your phone with all of the information necessary to enable you to follow-up, right from the app. This graphic from Forrester's article shares an example of this process: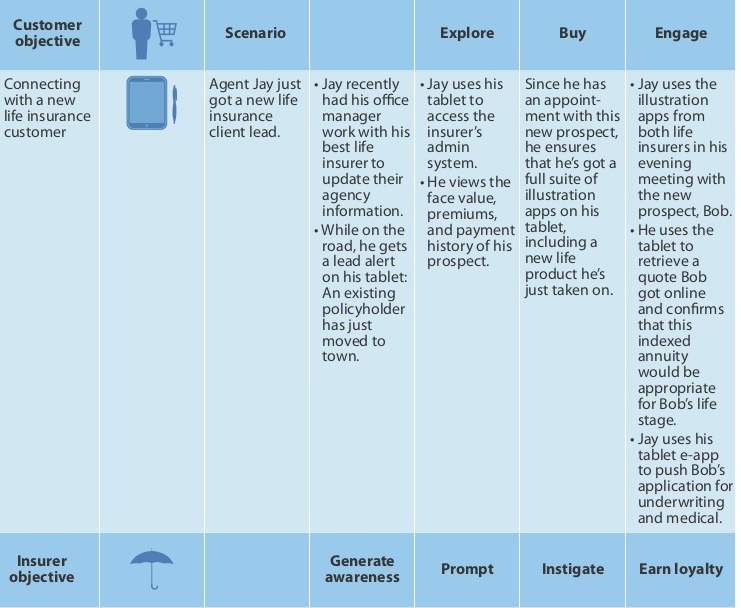 While applications are more prevalent on the retail side of insurance, we can assume it's just a matter of time before they will impact the commercial side as well. Are you prepared to go mobile? Or, does the thought make you want to go Britney 2007? Do you agree that the future of the insurance sector is a mobile one?
Let us know your thoughts in the comment section.
---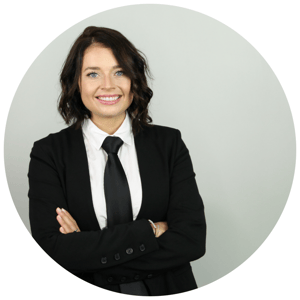 Bri Cappella, Integrated Marketing Specialist
Bri is an over-enthusiastic dog mom, pop culture fanatic and Instagram addict. She enjoys eating pizza, practicing yoga and hiking.
Related posts
Let's talk about what it means to have an accessible website and why it's so important for your insurance agency.
The feeling of being drained from these meetings has become so prevalent it's earned its own terminology – Zoom fatigue.
We think it's time to put to bed the myth that sacrificing sleep is the pathway to success.