No we aren't cursing
Let's face it, salespeople get bum raps. When consumers were asked to identify the first word that came to their minds when describing "sales" or "selling," their most common answers were "pushy," "sleazy," "ugh," "yuck," "dishonest" and "manipulative."
Ouch.
I get it. I recently bought a new car. At first, I was hesitant, expecting to be pushed into a vehicle sale that might fall apart as quickly as I could drive it off the lot. My guard was up and I was ready to deflect every manipulation that the car salesman could throw my way.
Instead, the salesman turned out to be the opposite of what I was expecting. He didn't hover over me while I browsed, and he steered me away from cars he knew had bad histories. He was a genuinely trustworthy person just trying to make a living, and even he admitted that the stereotype of the "manipulative" salesperson made his job more difficult.
I decided that he deserved to be recognized for making the complicated process of buying a car as simple and easy as he could. I wrote a 5-star Google review for my salesman and, within minutes, people started liking it. This made me think that if I had read reviews about my salesman before buying a car, I could have saved myself the stress of my hesitation.
So, how many people actually read reviews before deciding to buy a product or service?
The answer is TONS.
Think of reviews as your online portfolio. Prospective customers start there, looking for insight into who you are and how you do business. Consider these striking stats from vendastsa.com:
92% of consumers read online reviews, up from 88% in 2014.
Star ratings are the number one factor used by consumers to judge a business.
88% of customers form an opinion by reading up to 10 reviews.
94% of customers would use a business with a 4-star rating.
It really is true: the best compliment your happy clients can give your agency is a positive recommendation. They are likely already doing this verbally, so why not encourage them to take it online. Utmost trust is placed in those online reviews. In fact, over half of people aged 18 to 34 say they trust online reviews more than the opinions of their friends and family. Online opinions matter and star ratings hold tremendous weight...but have you asked for any?
I can't note the incredible benefits of these recommendations without also discussing their potential drawbacks. It's inevitable: you cannot make everyone happy all the time, and eventually, a bad review will come your way.
But let's take a look at some stats again:
While 67% of shoppers are deterred by one to three bad online reviews, if a business resolves issues quickly and efficiently and responds to negative reviews in a positive way, 95% of unhappy consumers are likely to return to that business.
Online reviews can do a lot more good than bad, and they're important to take seriously. You give your clients positive experiences all the time. Next time you do, ask them if they'd mind taking a moment to provide you with an online rating. You'll realize quickly that news of your business will reach a much larger audience and positive public opinion will make it much easier for you to dispel that unfair "dishonest salesperson" stereotype. Take the dread out of the "s" word by letting your happy clients sell for you through their online endorsements!
Want more statistics on why online reviews matter? Click here. Have your own opinion about reviews? Let us know your thoughts in the comments below—and don't forget to subscribe!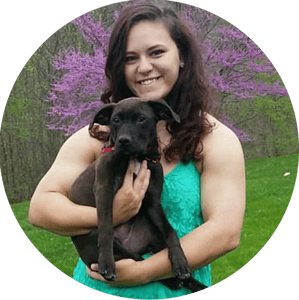 Amber DeFabio, Marketing
Related posts
Check out these 3 tips to help grow your book of business and build client trust during National Volunteer Month!
Brush-up on your networking skills before your next in-person event!
Tips to help independent agents host more productive and profitable meetings.