The key to finding untapped premium is to find an untapped industry. Here's how to get started.
When you're searching for more revenue for your agency or trying to get a new producer to validate, looking for prospects can feel like a shot in the dark. (Or hundreds of shots, really.)
One of the best ways to find a new, organic source of premium is for one of your agents to find a new industry to specialize in. Entering into the right specialization can help agents find a focus, excel at value-selling and achieve greater success. However, finding the "right fit" for each agent can be tricky.
2 tips to help insurance agents + brokers find a new specialization that will actually help grow their book:
1. Find the right niche.
When you're looking for a new industry to take on, consider what advantages that niche brings by looking at factors like availability, revenue potential, local saturation and retention rates. Because the truth is: every specialty isn't right for every agent. At Glatfelter, we look for long-term relationships with agents, and that means looking for win-win situations that are the perfect fit. (The glass slipper if you will.)
(Shameless plug alert.) If you're looking for a new niche, here are 3 reasons that you'll love each of the 9 industries that Glatfelter proudly serves:
Emergency Service Organizations (like fire departments and ambulance centers):

Availability.

There are an estimated

29,727 fire departments

and

21,283 EMS agencies

in the U.S.

These organizations are the backbone of every community and they're in your neighborhood.
Well-Rounded Accounts. ESOs (emergency service organizations) have very unique needs. These varying risk-types allow agents to round out an account with several lines of business.
Community-Focused. Becoming an agent with an ESO gives you access to 20+ members (and new prospects) to grow your book elsewhere.
Home Healthcare Agencies:

Personal Relationships. Unlike many industries, the owner of the agency is directly involved with their insurance purchase. This allows you to connect with the decision-maker and develop an ongoing relationship.
Moving Risks. Insurance is a big expense for organizations like these, but the risks usually move in the first year, if the terms are right.
Availability.

Approximately

12 million people

in the U.S. require some form of home healthcare.

Between the increase of aging of the general population and the growth of in-home care, there are plenty of prospects.

Hospices:

Tight-Knit Community. Due to the emotional nature of hospice work, these organizations have formed a very close community. Glatfelter has a close working relationship with the National Hospice and Palliative Care Organization to help our agents make connections.
Retention. Like home healthcare agencies, when you write a hospice account you are typically working with a decision-maker of corporate importance. This allows you to make personal relationships and keep your clients.
Availability. Another similarity between hospices and home healthcare is the growing availability of these types of organizations.

Municipalities (including towns, cities, boroughs, etc.):

Community-Focused. Once an agent has a municipality client, it opens up the conversation for other local public entities that are connected to the municipality like parks, libraries and cemeteries (and we insure all of those organizations, too).
Longevity. Towns, cities and boroughs rarely go out of business so you can count on them as long-term clients.
Meaningful Coverage. There's a lot at stake for these accounts. For example, have you seen the cities that have had entire systems held at ransom during a cyberattack? You can help your clients understand their risks and provide meaningful solutions.

Religious Organizations (churches, synagogues, temples and mosques):

Availability. Religious organizations can be found in towns of all sizes.
Community-Focused. To win the business of a religious organization, you'll likely have to sit in front of a board. Board members are often local business owners who will have their own commercial and personal lines needs which gives you more prospects.
Well-Rounded Accounts. While the bulk premium in this space will be found in the property, there's also a big opportunity to round-out accounts with custom coverage for unique risks like mission trips, camps and daycare centers.

Schools:

Public Schools:

Availability. They're everywhere and you're a taxpayer (aka customer).
High Revenue Potential. Many public school districts are large with multiple buildings that can generate more than $25,000 in total revenue (exclusive of the Comp).
Stability. Schools typically keep their insurance for a three-year period which gives you time to build a long-term relationship.

Private & Charter Schools:

Business Environment. These accounts run like a business ⁠— if you provide them with the policy that makes the most logical sense, you're likely to gain the account.
High Retention Rates. Once you place an account and service it properly, you're likely to keep it.
Low Acquisition Cost. These are very flat organizations with straightforward processes making the binding process quick and easy.

School Bus Contractors:

Underserved Market. Specialists in this market are limited (and generally less compeitivite) even though they are a popular option for school districts.
Product Advantages. Because this is an underserved market, there are fewer programs with obvious advantages. If you find a unique product (like Glatfelter), you'll often stand out to clients.
Revenue Potential. These are large operations in most parts of the country and can generate more than $30,000 in total revenue (exclusive of the Comp).

Senior Living:

Large Premiums. These are typically large operations with many services, so there is a large premium potential for new business.
Sub-Classes. There's probably more senior living businesses in your area than you think because there are also sub-classes like assisted living facilities, skilled nursing facilities, independent living unities, continuing care retirement communities and senior apartments.
Portfolio Accounts. Many senior living owners have more than one facility and agents have the potential to write them all.

Water Entities (drinking water, wastewater, irrigation systems, etc.):

Availability. Every community needs water utilities. They're in your backyard (almost literally).
Specialization Made Easy. Most of these businesses have similar operations. This means if you take the time to learn one business, you can carry that knowledge to most accounts.
High Efficiency & Hit Ratios. There's a high percentage of sales presentations that turn into secured accounts, so you can use your time efficiently.
On the flip-side, when it comes to committing to an industry, you'll want to consider potential 'cons' of each industry as well (because glass slippers are fun and all until you realize they come with a curfew — unless you're like me and you enjoy going to bed early).
A true partner, whether it's a carrier or MGA, should be transparent and let agents know when a certain industry may not be worth their time. That's why we don't only tell agents about the advantages our programs have, but we're also up front about the quirks that each of our industries have that won't fit every agent's appetite.
For example, if you're not interested in working nights and weekends ⁠— fire and emergency services probably isn't for you. If you don't have the time to truly study and know the ins-and-outs of the senior living industry — and we mean every single detail — you might not be able to compete and win new business in that niche. And if you're looking to cover municipalities with a population of more than 75,000 — our products aren't designed for you.
2. Become an expert.
Becoming an expert in the industries you serve brings value to your clients, and value sells. If you know exactly what risks a prospect faces, best practices to mitigate those incidents and coverage to help protect them, at the very least — you've probably won yourself a seat at the table. And this is especially true if you're up against a generalist. For example, if you don't understand the landscape of home healthcare, you probably wouldn't know that Workers' Compensation is a major pain point in the industry — making it a great conversation starter for agents.
How can you learn the ins-and-outs of an industry and become a specialist?
Get passionate.
It might seem obvious, but educating yourself about an industry can go a long way. And the key is to never stop learning — about the industry and your clients — and using that knowledge to integrate yourself into that niche. You should be so interested in your clients that it becomes somewhat obsessive (or, to sound less-creepy, we'll say passionate).
Know what keeps your clients up at night and what gets them out of bed each morning
Stay up-to-date on legislation and advocate for their best interests
Follow industry-focused publications and share relevant information
Get involved by joining associations and non-profits
Know what products are meaningful and which insurers address those needs
The more you become truly curious and passionate, the more you'll be able to have genuine and valuable conversations with your clients and prospects.
Find a mentor.
Sure, you can find white papers, news and blogs on the internet that will help you learn the logistics of an industry. But you probably won't find an article that says, "use these five steps to secure a municipality." (For example, did you know that most public entity accounts renew in July?) This is where you need a mentor — either someone who has experience insuring the industry, or someone who is in the industry themselves.
Art Seifert, President of Glatfelter Program Managers, explained how he learned the HVAC industry and found a mentor when he was a young producer with Rough Notes:
To learn more about this industry, I joined the Virginia Association of Electrical Contractors and started attending meetings. One of the association leaders was a charismatic contractor from Northern Virginia, my territory. I befriended the contractor, Mike, and explained that I was new in insurance sales but had a great deal of insurance expertise. We had dinner and became friends. He taught me the business and introduced me to his friends; he was taking me under his wing and I let him. Mike became my mentor in electrical contracting, and with his help my agency became the endorsed agent for the association and my book of electrical contractors grew to between $3 million and $4 million within three years. His expertise also helped me move into HVAC contractors through a business partner for another $3 million to $4 million. Mike was my first large client and stayed a client for as long as I was in retail sales.
To read the full story & get more tips on finding a specialization, click here.
Get the right partner.
The best managing general agents and carriers don't just provide great products, they should deeply value your role as an independent agent and serve as a true partner by supplying you with the tools you need to become a specialist and succeed.
Look for partners that provide:
Education like online classes, agent portals, videos and blogs
Training including in-person learning opportunities for agents and risk management courses for clients
Stability and consistency — in rate, service, claims handling, etc.
Marketing assistance including co-branded materials, helpful tips and blogs
Sales assistance — a sales team and underwriters willing to jump on a call to help you make a bind
At Glatfelter, we use "Broker Amplification" to describe how we provide these assets to our brokers — and help catapult them into insurance stardom.
Have you tried to take on a new niche? What's worked? And what hasn't? Let us know in the comments below.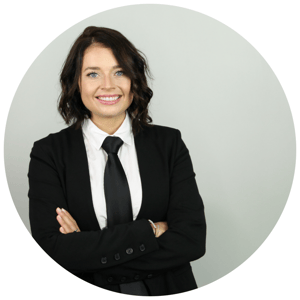 Bri Cappella, Integrated Marketing Specialist
Bri is an over-enthusiastic dog mom, pop culture fanatic and Instagram addict. She enjoys eating pizza, practicing yoga and hiking.
DISCLAIMER
The information contained in this blog post is intended for educational purposes only and is not intended to replace expert advice in connection with the topics presented. Glatfelter specifically disclaims any liability for any act or omission by any person or entity in connection with the preparation, use or implementation of plans, principles, concepts or information contained in this publication.

Glatfelter does not make any representation or warranty, expressed or implied, with respect to the results obtained by the use, adherence or implementation of the material contained in this publication. The implementation of the plans, principles, concepts or materials contained in this publication is not a guarantee that you will achieve a certain desired result. It is strongly recommended that you consult with a professional advisor, architect or other expert prior to the implementation of plans, principles, concepts or materials contained in this publication.

This blog post may contain the content of third parties and links to third party websites. Third party content and websites are owned and operated by an independent party over which Glatfelter has no control. Glatfelter makes no representation, warranty, or guarantee as to the accuracy, completeness, timeliness or reliability of any third party content. References to third party services, processes, products, or other information does not constitute or imply any endorsement, sponsorship or recommendation by Glatfelter, unless expressly stated otherwise.
Related posts
We think it's time to put to bed the myth that sacrificing sleep is the pathway to success.
If you've run out of opportunities and prospecting tactics, it might be time to explore a new industry (or venture down the river, if you will).
Transitioning from an insurance agent to an adviser is about more than how you represent yourself – it's about value selling and providing sound advice.