Look for inspiration
Sales and marketing professionals are often haunted by the urban legend of the perfect pitch. Whether you're trying to sell your product directly to a client, propose a story idea to an editor or develop the prefect billboard headline – sometimes it can feel like you're pitching in the dark. One thing is for sure, if you're not excited by your pitch, your audience won't be either.
Rather than giving tips for the best sales pitch ever or illustrating ways to develop attention-grabbing titles, let's take a moment to get inspired by finding our own marketing and sales hype-man!
Where's the best place to find an out-of-this-world sales and marketing professional that makes you totally nerd out about your profession? Hollywood, of course! In no particular order, here are the top three pop culture icons that make me feel like being in sales and marketing is essentially the same as being in a rock band:
Donald Draper, Mad Men
Skip ahead to minute 2:20 to see how Draper shuts down his competition without a second thought: https://youtu.be/iTJrNHdzm0k
Jordan Belfort, The Wolf of Wall Street
"Judge me by my losers, because I have so few": https://youtu.be/MJXLV_DMKa0
Chris Gardner, The Pursuit of Happyness
An example of determination at its finest: https://youtu.be/5mNxBB6uKXc
Is anyone else feeling so jazzed about these scenes that you feel as if you just drank a gallon of Mountain Dew and you're on your way to propose the GREATEST PITCH EVER...or, is it only me?
If I missed your favorite sales and marketing pop culture hype-man, let me know in the comments below. I'd love to find more reasons to binge-watch Netflix.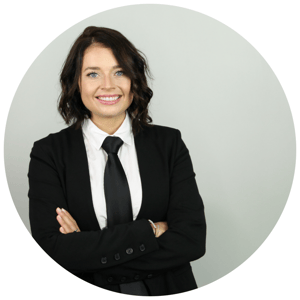 Bri Cappella, Integrated Marketing Specialist
Bri is an over-enthusiastic dog mom, pop culture fanatic and Instagram addict. She enjoys eating pizza, practicing yoga and hiking.
Related posts
Brush-up on your networking skills before your next in-person event!
Let's talk about what it means to have an accessible website and why it's so important for your insurance agency.
The feeling of being drained from these meetings has become so prevalent it's earned its own terminology – Zoom fatigue.