It comes as no surprise that the insurance industry isn't typically a first-adopter when it comes to technology. Now, after years of working with difficult workflows, outdated software and systems and loads of paper — many insurance agencies and businesses are starting to look outside of the box and into the realm of tech. This may be because of companies like Lemonade, who saw an opportunity to do insurance faster with a technology-centric model. Or perhaps they realized how much time, money and risk they can save by updating and automating their processes — up to 65% in cost reduction alone. Whatever the reason, there's now forward movement in the insurance industry, and consumers are ecstatic that companies are finally jumping into the digital age. Here are a few ways insurance agencies are making life easier for their customers:
Customer Experience
Meeting the needs and expectations of your customers should be the driving force behind going digital. We've all had the grueling experience of explaining our claim to one customer support agent, and then getting transferred to another, retelling the same story over and over again. Now, insurance agencies are making better use of technology to store customer data so all agents and reps—whether contacted by a chat bot, email or phone — will have access to the same information, making it easier on the consumer. Other aspects of superior customer experience online are obvious: user-friendly navigation, clarity, an integration of information, real time chatting and options that feel personalized. Over the last few years we've learned people want to use the internet to get anything and everything done as quickly and easily as possible. They've also started to get more comfortable with doing important tasks, such as taking out mortgages and buying large-ticket items at the click of a button. It makes sense they'd want to do the same thing with their insurance—managing everything from making a claim and finding the right policy, to tracking their repairs – all in one place.
Comparisons and Speed of Service
Many customers read reviews and study the pros and cons before making even minor purchases. Choosing the right type of insurance coverage depends immensely on the individual's personal situation, as well as what local and state laws they need to abide by. Because of this complexity, consumers seek a clear understanding of their options. So much, that many of them want the chance to research their options before ever interacting with an agent. Implementing the tools to help consumers compare complicated policies, coverages and prices at the click of a button is important. Today, policies are clearly explained online and interested consumers can communicate directly with the agency and/or agent to inquire about eligibility conditions and answer questions that facilitate the agent in deciding which policy and underwriting process will work best. This allows agents to respond to many customers in a day and decide which customer should be given which policy. Consumers also prize convenience. Agencies that facilitate 24/7 contact gain a big competitive advantage against their competitors. Technology can aid these processes and make doing business easier and quicker.
Improved Internal Operations
Digital transformation in business isn't just customer-facing. At the same time that you're creating a new experience for your customers, you are also speeding up your own internal processes while reducing human error and increasing employee productivity. For any agency it's always beneficial to save money and reduce expenses whenever possible. Operational overheads are a huge concern to organizations and demand a large amount of working capital to support. Process automation can go a long way in reducing employee costs by implementing technology-enabled processes and devices. They're typically more reliable and cost effective, retrieve and process documents electronically and save a tremendous amount of time.
Advanced Analytics
Lastly, a huge advantage of using technology is the increased amount of information that can be collected. Connecting with your customers online means you can gather data that they share through various apps and social media platforms. Analytic tools can turn data into actionable information that could transform your internal decision-making. This also can assist with targeting your marketing efforts. It's much easier to target new buyer audiences online than to reach out to them physically. There's a trend in the industry toward being more client-centric. Instead of the typical "father knows best," clients want a trusted advisor who can help them purchase the insurance they actually need. Advanced analytics can help agencies fulfill that role. Inventive insurance management platforms are now allowing agents to use technology that gives them actionable insights based on customer specific data, and therefore provide custom, tailored offerings.
Those who jump in early and give customers what they want and need by using a technology-centric model will absolutely have a leg up on the competition. Clear progress has been made as agencies work toward mastery of digital technology to improve customer satisfaction, grow business and increase profits. How are you using technology in your agency? Tell us below!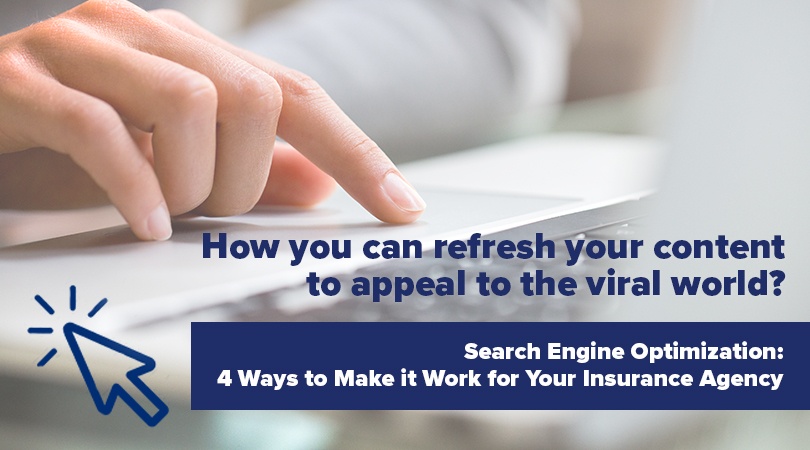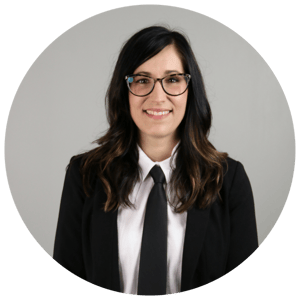 Jessica Wenrich, Marketing
Related posts
Let's talk about what it means to have an accessible website and why it's so important for your insurance agency.
The feeling of being drained from these meetings has become so prevalent it's earned its own terminology – Zoom fatigue.
The current climate has caused a rise in cyber attacks, and cyber criminals love a distracted audience. Keep your cyber security practices top notch at all times with these important tips.