Consider these tips to boost the community's perception of your insurance agency
In a day and age where a quick Google search can make or break a potential customer, your online reputation is critical. The internet gives you an opportunity to market your agency, and can be a great tool to build a good reputation. Online reputation management can be a little daunting, but don't worry, we've got your back.
Your online presence can encompass many things, but let's take a look at a few that shouldn't fly by your radar. We can start by focusing on your reviews.
Manage your reviews
We've all relied on Yelp to help us decide where we'll be eating. In a sea of options, there's no doubt that the four and five star restaurants stand out. We might take a chance on that 3 star spot, but even that is a risky move. Take this same idea into consideration when inspecting your ratings.
A positive review speaks volumes, and there are statistics that back up this idea. Let's take a look at some key findings, courtesy of a 2017 local consumer review survey conducted by Bright Local.
85% of consumers trust online reviews as much as personal recommendations
Positive reviews make 73% of consumers trust a local business more
49% of consumers need at least a four-star rating before choosing to use a business
Next time your client is satisfied with their experience, ask for a review. After all, Bright Local's survey also found that 68% of consumers left a local business review when asked – 74% having been asked for their feedback. When you notice a review, respond and engage with your client. You can even take it to the next level and dedicate a page on your site to testimonials.



Keep the content coming
Wouldn't we all love to be seen as the go-to experts? Developing content not only keeps you relevant, but it gives you an opportunity to continually create a positive, knowledgeable reputation.
Provide valuable insight and advice in the form of blogs, articles, infographics and videos. When writing content, consider keywords, readability and length. Doing so will help you obtain better search engine results. Don't forget, consistency is key. Whether publishing on a daily or weekly basis, create a schedule to keep you on track. If you're consistent and provide value, consumers will return.
Get social
Many businesses engage with their customers on social media. How active are you? Social networking gives you another opportunity to demonstrate your knowledge, so use this as another outlet to publish content and increase exposure.
Most importantly, social media gives you the opportunity to engage with your audience. Take comments and reviews as an opportunity to have a conversation, and do so in a timely fashion. As with content development, you should be posting on a consistent basis.
These tips can be a great starting point on your journey to achieving credibility, but there are many different tactics that can, and should, be considered. Do you have any additional tips to improving an online reputation? Let us know below!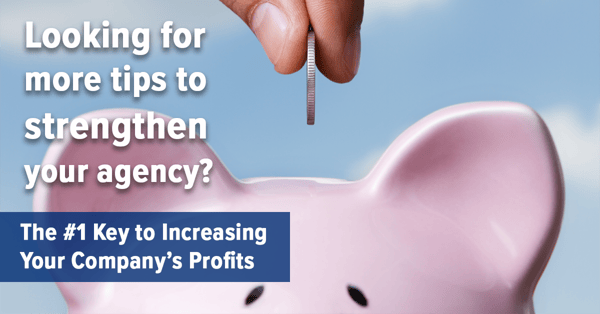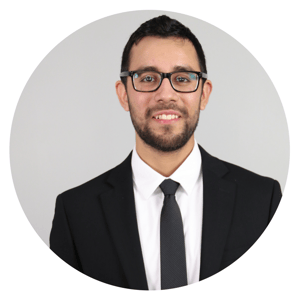 Richie Almeida, Integrated Marketing Specialist
Richie is an avid movie goer with an addiction to Sour Patch Kids. If he isn't at the movies, he is at the gym or on a hike trying to make up for his bad eating habits.
Related posts
Brush-up on your networking skills before your next in-person event!
Let's talk about what it means to have an accessible website and why it's so important for your insurance agency.
The feeling of being drained from these meetings has become so prevalent it's earned its own terminology – Zoom fatigue.