Younger generations are stepping into the world of insurance, so how can they help bring greater success to your agency?
Millennials (Generation Y) are between the ages of 18-35 and already make up one of the largest populations in the workplace. This often-stereotyped group can bring new perspective to your office and can work with audiences in new ways that could help to keep your agency current and connected.
What's their secret, you may be asking? Their drive and motivation to make an impact.
What can you expect to see from millennial agents?
1. A deep understanding of social media outlets and digital technology
Millennials grew up in a world surrounded by digital technology and have learned to use the benefits of social media to their advantage. According to the Pew Research Center, 92% of millennials own smartphones and 85% of them use social media regularly. A millennial insurance agent can help to keep your social media channels savvy and use them for agency and product promotion, connection with new, broader audiences and creating a company brand/persona that becomes well known and liked.
2. A deeper focus on building and supporting relationships
Relationship building is key to being successful within the insurance industry. Whether it's with other agents or with clients, every relationship is important. You want your coworkers to feel valued and appreciated, and you want the same for your clients. Keeping your clients satisfied ensures better customer retention levels and greater success, while maintaining relationships with business partners will encourage a positive working environment.
Millennial agents are paving new ways for nurturing relationships through blogging. Here at Glatfelter, we incorporate blogs to engage with our agents and with our clients.
According to Wishpond, there are four main reasons why it's important for businesses to blog:
Drive traffic to your website
Increase your SEO/SERP
Position your agency as an industry leader
Better support for your clients
Statistically, millennials also care more about giving back than prior generations. The Huffington Post explained that younger workers want more than just a paycheck; they want to feel that they're making an impact on their communities, and working for a company that helps them to do so. Millennials frequently look for professional and social networking opportunities. Volunteering in this way is a great way to build business and grow relationships.
3. A greater level of comfort with virtual networking
Networking helps you to consistently stay connected to your clients and build new partnerships to grow your book of business. Millennials have grown up networking virtually, and have a deep comfort level with creating authentic connections online.
Millennial users have grown LinkedIn substantially, and typically use it to have a professional and company presence. LinkedIn can introduce you to new clients, help you promote job opportunities and present a professional image for your agency. It's important to network with other businesses and potential clients on multiple social media platforms because this will show your passion for what you do. Tap into the social media knowledge of your youngest agents to grow your presence in these arenas.
What can you do to encourage your millennial agents?
Be motivating, provide value and stay connected
Statistics show that millennials thrive on encouragement from their supervisors. Get the most out of younger agents by offering regular, constructive feedback. Feeling a sense of empowerment from supervisors pushes millennial agents to be driven and engaged. It's important to inspire young agents by working to foster a creative and friendly work environment, and by providing the understanding and flexibility they seek when you are able.
It's noted that millennial-aged groups thrive off of collaboration in group settings. Simon Mac Rory from Thrive Global wrote that "millennials seek not just collaboration in projects but also collaborative open work spaces, to facilitate communication and the sharing of ideas and skills." Fostering a collaborative agency environment where younger agents are able to get to know their co-workers both personally and professionally will encourage them to grow.
Having diverse age groups working together has many advantages to your agency's success. According to Wise Step, advantages can include having different opinions/viewpoints, encouraging stronger work ethic and more motivation.
Millennial agents are quickly becoming the future of the insurance industry, so it's important to mentor these young people, learn from them, and stomp any negative stereotypes you might hear along the way. By providing them with the right support and guidance, your agency can tap into greater success.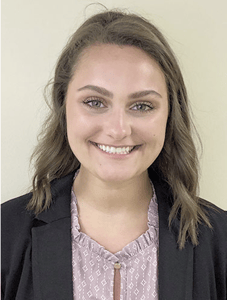 Abby Astrachan
Our summer 2019 marketing intern, Abby, is motivated to leave her bed for her morning iced coffee. When she isn't obsessing over her dog, Disney and Crocs, she can be found craving Roburritos and spending lots of time with her family and friends.
Related posts
The more that you, your agency's employees and your clients know about cybercrime and red flags, the better.
Let's talk about what it means to have an accessible website and why it's so important for your insurance agency.
The feeling of being drained from these meetings has become so prevalent it's earned its own terminology – Zoom fatigue.