Retaining your clients can be easy
Being a successful producer is not only acquiring new clients, it's keeping them. With thousands of agents searching for new prospects, giving your current clients a reason to do business with you is critical.
Be knowledgeable about insurance

This may seem like common sense, but you will not only need to understand the industry, you must also be able to talk about it. Many of your clients may not know the ins and outs of insurance. By educating them, you begin to build the trust that is essential in the broker-client relationship.

Understand your competitive advantages

Always be aware of your competition and how you stack up. The broadness of our coverage, along with our added value, allows us to compete. We are in the business of paying claims and the overwhelming majority of our clients are thankful for it.

Provide a high level of customer service

Contacting your client for a renewal is not enough. A successful broker will contact their clients multiple times throughout the year. People want to do business with people that they like and trust. Get personal and show that you are invested in their situation and in them as a person. In many cases, clients become good friends.

Sell when communicating with clients

You are the expert in your field. Never assume your clients know exactly what coverages they need. Always promote and sell when speaking to your clients, letting them know what coverages are in their best interest.
Glatfelter retains more than 96 percent of our clients each year. Compare that to the 80 percent retention rate of the industry.
Are your retention strategies effective?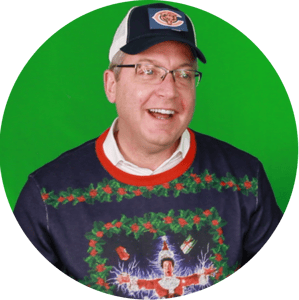 Troy Markel, VFIS
Troy is a family man first and attempts to be a funny, VFIS associate second. Born and raised in Pennsylvania, he loves the Philadelphia Eagles and the Pittsburgh Pirates. While not a tech genius, he is obsessed with anything Apple and enjoys a good meal with family and friends. While he loves sports, he needs more exercise and less food intake as evidenced by this bio photo.
Related posts
We think it's time to put to bed the myth that sacrificing sleep is the pathway to success.
If you've run out of opportunities and prospecting tactics, it might be time to explore a new industry (or venture down the river, if you will).
Transitioning from an insurance agent to an adviser is about more than how you represent yourself – it's about value selling and providing sound advice.