Get the lowdown on stress and tips on how insurance agents can help reduce it.
It's all over the headlines.
It's becoming more of a threat.
It costs the U.S. $300 billion every year.
And it can kill us.
Are you at risk?
What is stress?
According to the Cleveland Clinic, stress is simply the body's reaction to any change that requires an adjustment or response, and it isn't "bad" by nature. We're designed to experience stress to help keep us alert and motivated. So if a quick deadline gets you energized or if you work well under pressure — you could be experiencing some of the positive side effects of stress. However, when we experience prolonged periods of stress, it causes physical and emotional wear and tear on the body — leading to distress.
If you experience any of these symptoms (and yes, it's a long list), you could be experiencing distress:
Headaches
Sweating
Upset stomach
Elevated blood pressure
Chest pains
Problems sleeping
Depression
Panic attacks
Anxiety
Worry
Change in appetite or weight
Low energy levels
Racing heart
Shaking or trembling
Muscle tension
If stress is impacting your well-being, you're not alone. Recent studies show that Americans are among the most stressed people in the world — with 45% of us feeling "a lot of worry" during the day, compared to 39% of people globally. But by contrast, Americans also reported having more positive experiences than the rest of the world — with 64% saying they "did something interesting the day before", compared to 49% of the general population. So if we experience so much positivity, where does our stress come from?

What stresses you out?
Recognizing your stressors is the first step to helping eliminate them. To help discover what they are, ask yourself these questions:
When was the last time you felt stressed?
Was it acute stress — the fight-or-flight response based on an event? Or chronic stress — which is more subtle but longer-lasting?
What are the biggest issues you're facing?
What can you do to help alleviate your stressors? What's not in your control?
Is there a single cause? Or can you categorize your stress by a situation like social or work?
Common causes of stress
You may have found you have a few (or a bunch of) stressors in your life — which is normal. Stress can come from a wide variety of places and what impacts one person may not impact another, but we can typically place our stressors into one of two categories.
Your stress breaks down into two categories: life and work.
Causes of life stress include:
Mental health issues including depression, anxiety, low self-esteem and grief
Life milestones like moving into a new home, getting married or getting a divorce
Negative experiences ranging from the death of a loved one to a traumatic event or national tragedy
External factors including increased financial obligations or taking care of an elderly parent
Internal factors like feeling uncertain about the future, unrealistic expectations and fear of change
Causes of work stress include:
A heavy workload
Working long hours
The culture of the organization
Lacking support, direction or purpose from leadership
Dangerous work conditions
Physical job demands
Feeling insecure about future opportunities
Lacking a say in the decision-making processes
Facing discrimination or harassment
Task-related stress like giving speeches or traveling
Jobs that are not designed well or simply aren't the "right fit"
Low salaries
Whereas life stress is very unique to our individual life circumstances, it's easy for most of us to relate to work stress. As an insurance agent, you're often there for clients in some of their worst moments — which can be inherently stressful. Let's talk about a few ways we can all help reduce and better manage work stress.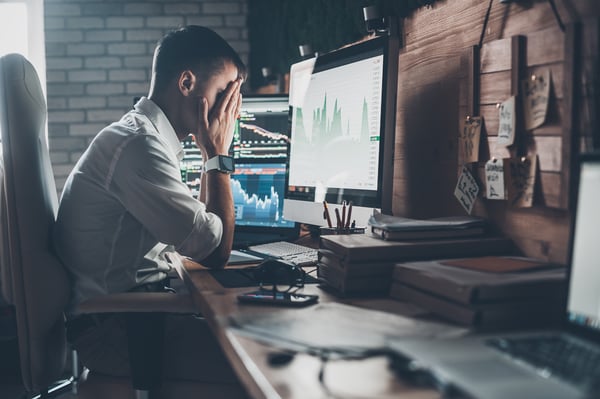 How insurance brokers can help eliminate work stress
Build a to-do list around your stressors with these 4 steps:
You might be able to pin point your work stress to one specific cause (like management or traveling) but even if you can't, if it's a combination of all of the little things or something you can't quite put your finger on — here's what the founder of the Work Life Lab recommends:
Start by stepping away and cleaning stuff up. Too overwhelmed to think clearly? Whether you need to clear out your car from a few days on the road, organize the papers piling up on your desk or dig through your email — start by decluttering.
Next, do the little tasks you've been putting off. Take one hour to get through all of those sticky notes, flagged emails or smaller withstanding tasks you've been putting off. This should give you some relief.
Now ask yourself: what am I worried about? Even if you don't know what's causing you stress in the "bigger picture" — focus on what's causing you stress you right now.
Lastly, build your "to do" list. First, accomplish anything that will help reduce your stress — or do anything you can do to help reduce your anxiety. For example, if it's a big prospect meeting you're worried about, write down all of your main talking points and points of difference. If another person is inhibiting you from moving forward with a project — do anything you can to follow up and keep it moving forward. After you've done what you can do (and remember you're only in control of your actions) then move on to other tasks.

Develop healthy habits
You can create stress management tactics that relate directly to your stressors (for example, changing up your work environment or limiting your screen time) but only you will know what mechanisms might be effective. However, there are a few healthy habits we can all consider to help reduce stress.
When I'm stressed at work, I find it helpful to look at the bigger picture — because being in the insurance industry doesn't only mean being there in the "bad" moments, it also means helping our clients become whole again — and these are the stories we cherish. Comment and tell us about a positive experience that reminded you of why you do what you do every day.
Want that warm-fuzzy-insurance feeling? Watch the video below to hear one client's powerful story.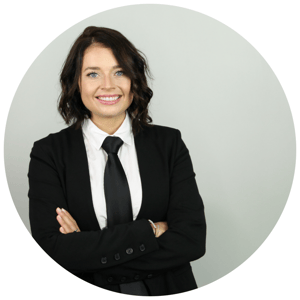 Bri Cappella, Integrated Marketing Specialist
Bri is an over-enthusiastic dog mom, pop culture fanatic and Instagram addict. She enjoys eating pizza, practicing yoga and hiking.
Related posts
The more that you, your agency's employees and your clients know about cybercrime and red flags, the better.
Brush-up on your networking skills before your next in-person event!
Cyber Criminals seek out unsuspecting organizations—use these tips to help avoid becoming one of them.