First impressions of brands are everything
"Design is not just what it looks like and feels like. Design is how it works." - Steve Jobs
Although I'm a graphic designer, a more accurate title for my job would be "visual problem solver." When companies have ideas to convey or want to attract and entice people, design is critical. Your agency's website, logo and materials leave an impression on every person who views them, and the impression you make can greatly impact the business you get.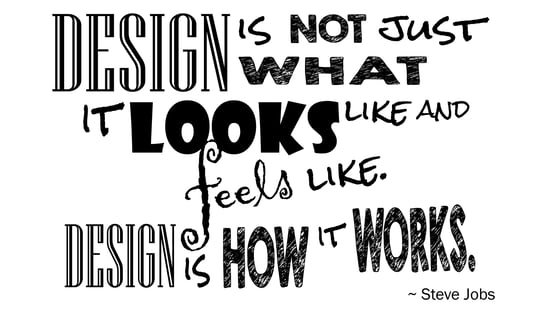 Have you ever taken note of a simple, yet carefully, crafted billboard on your way to work or seen an ad that deeply resonated with you? Maybe you saw an image that prompted you to donate to the Red Cross following a recent disaster. There's no doubt about it: good design is powerful.
Good design:
Helps solve problems/answers questions of those viewing it
Inspires
Generates emotions
Makes people want to reach out or take action
Gives viewers a good impression of your business
How important is each aspect of your company's design?
A recent HubSpot study found that red call-to-action buttons on websites out-performed green call-to-action buttons by 21%. Call-to-action buttons are important. These are the small boxes asking visitors to click, that say things like: "contact us," "apply now" or "learn more." By changing only the color of these boxes, HubSpot significantly changed the response of those who visited the website.
Bad design:
Leaves viewers confused or unclear about your services, products or expertise.
Causes negative feelings, offends or looks unprofessional
Doesn't inspire action or emotions
Gives viewers a poor impression of your business
Just as design affects you and your purchasing habits, it impacts the purchasing habits of your clients and prospects as well.
Art Director Adriana Marin told Business News Daily, "A well-designed logo and website inspires confidence because it looks professional. If a company is willing to focus on creating a clean and functional design that is easy to use, then that could be an indicator of what using their product might be like."
In the world of insurance, as in many other areas, people are often looking for simplicity. A cluttered website overloaded with information is likely an automatic turn-off. Consider keeping your website simplified, and discussing the details of your offerings with clients after they reach out.
Take a peek at the cluttered vs. simplified webpage examples below. Which gives you a more professional impression? Although each are doing a great job of speaking to the needs and desires of their specific audience, one page appears more overwhelming than the other. In the insurance arena, having a less-complex, easy-to-understand website is very important.
Time for a brand refresh?
Is it time for your agency's website, marketing materials or ads to be refreshed? Does your brand and design create the feelings and impressions that you'd like it to? Could it be improved? If so, this is a great time to think about best design practices, and to see how a few design-minded tweaks can boost your bottom line. Keep in mind things like: simplicity, authenticity, colors, calls-to-action, user experience and images that best resonate with your intended audience.
Have you found a design that works well for your agency? Tell us all about it below!
---
| | |
| --- | --- |
| | Ivy has a true eye for design — (and it's usually accented with a fun-colored eyeshadow.) When she isn't painting and pampering her pooch, Bandit, she's usually singing a song, or boating and biking with her husband. |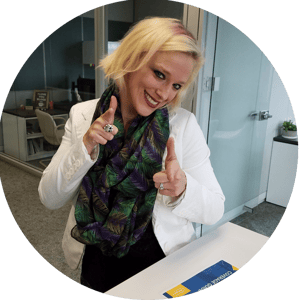 Ivy O'Connor, Marketing
Related posts
Let's talk about what it means to have an accessible website and why it's so important for your insurance agency.
The feeling of being drained from these meetings has become so prevalent it's earned its own terminology – Zoom fatigue.
We think it's time to put to bed the myth that sacrificing sleep is the pathway to success.