Why should your insurance agency send cards to customers? Because if you don't, somebody else will.
Have you heard of the "7-year itch"? It's a rut that some couples fall into after seven(ish) years of marriage. The honeymoon phase is over, things becomes routine and "real life" takes priority over the relationship. While there's debate over the legitimacy of this the experience — the median length of marriage does typically hover around seven years.
What does this mean for you? Remember when you first started your career and everything was exciting? You got a meeting with the decision-maker... high-five. You gained a new account... happy hour. You had a successful year... new car!
The hype of new experiences makes it easier to rem
ember to celebrate your success
and
your clients. Holiday cards, picnics, nights at the ballpark
—
you know the drill. But after a few years, maybe less people come to your BBQ. Fewer people mention the card. You slowly start to focus only on chasing business and paying bills, and spend less time focusing on the things that make your client relationships special.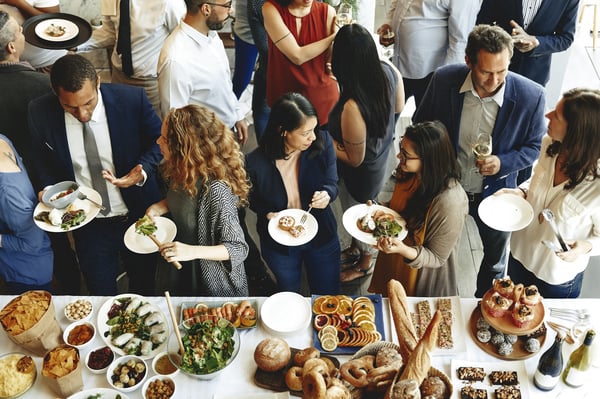 You might not be married to your customers, but business and personal relationships have a lot of similarities. All relationships are built on principles like attraction, promotion, compatibility and values — and these components develop the basis of every relationship: a connection.
If your clients get the itch to shop around for a new broker, you could be forgetting to nurture your relationship. A strong emotional connection with a brand is a stronger driver of loyalty than factors like 'ease' and 'effectiveness.'
How connected do you feel with your clients? Are you spending time with them? What do you do to show your customers you care? It doesn't matter how big your book of business is, customers want to feel like they're your "one and only."
Build better connections with these 3 tips:
1. Get personal.
80% of consumers are more likely to do business with companies that offer personalized experiences. Get to know your clients, talk specifically to their needs and make personal references.
For example: "Hi Joe, I saw on Facebook that your business is growing your fleet. Would you like some free printable accident reports to put in the glove boxes?" This isn't a cookie-cutter response so it doesn't seem rehearsed or look copy-pasted. While expanding Joe's coverages might be at the forefront of your mind, the opportunity to offer risk management resources will help you build an authentic and personal conversation before you talk numbers.
2. Treat them right.
Just like in personal relationships, people care how businesses treat them. In fact, 70% of buying experiences are based on how the customer feels they are being treated. "Ghosting", "Gatsbying" and "cuffing" are all modern dating terms — but they can happen in business, too.
Have you ever ghosted a client? AKA: started with steady communication and then all of the sudden, without reason (probably because the sale closed), you disappeared. Your clients want to know that in the event of a claim, you're going to answer their questions. Delivering consistent communication makes you appear more trustworthy and reliable.
Have you posted a product on your Facebook page that only really addresses the needs a few clients? Instead of developing a public social media post or customer-wide email to get the attention of one person (or throwing a party like Gatsby), take the time to make a phone call.
Have you thought about customer relationships outside of renewal season? Cuffing season refers to winter and fall when people want to be in a relationship so they're not cold and lonely, and so that they don't have to tell their family they're single during holiday gatherings. Only interacting with your customers during renewal season and treating it like a "must-do task" isn't the best approach. Business relationships shouldn't be seasonal. They're a long-term commitment and each relationship could take a new approach.
3. Talk it out.
Have you ever found yourself in the age old, "it's not what you said, it's how you said it," debate? Effective communication is often cited as the #1 most important skill but there's more to client communication than most people realize.
Beyond learning a customer's industry jargon, adjusting to their typical hours of operation and using their preferred communication channels — getting to know each client can help you best apply your communication skills and boost business.
Michael S. Seaver, an executive coach, talked to Forbes about adjusting communication styles for every client to help drive sales:
"Customize messaging to four communication styles and mitigate the underlying fear. Task-oriented extroverts fear being taken advantage of, so sell data-driven results. People-focused extroverts fear social rejection, so pitch client testimonials. Task-oriented introverts fear criticism of their work, so minimize personal risk. People-focused introverts fear loss of security, so sell family safety."
Insurance agencies don't always have the time, funds or resources to turn every client relationship into a happy marriage. But even simple, inexpensive and personal touch points, like sending a card, can go a long way. The point is: if you don't actively connect with your clients, somebody else will.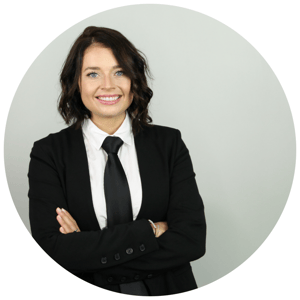 Bri Cappella, Integrated Marketing Specialist
Bri is an over-enthusiastic dog mom, pop culture fanatic and Instagram addict. She enjoys eating pizza, practicing yoga and hiking.
Related posts
Let's talk about what it means to have an accessible website and why it's so important for your insurance agency.
The feeling of being drained from these meetings has become so prevalent it's earned its own terminology – Zoom fatigue.
We think it's time to put to bed the myth that sacrificing sleep is the pathway to success.