Risk control is good for you clients
At Glatfelter, our philosophy is that risk control consulting can help sell and retain more profitable business, and is a critical component in a value-based insurance program.
We offer a softer approach than traditional insurers where risk control is driven by "compliance." This can be seen in the letters we send following a visit, where we thank clients for their business and point out the positives.
Collaboratively, we work with our clients to find, develop and implement solutions to the issues that keep them up at night.
Niche markets are our specialty with more than 400 years' collective experience in emergency services, healthcare visits made by RNs, nursing home administrators, etc.
Enhanced tools help address the loss drivers in each of our programs, including:

Distance learning
Webinars and onsite training
Targeted safety bulletins (communiqués)
HRHelp websites that provide training, sample policies and a help line
Email campaigns that are focused on loss sources and successes
Do our clients think it is good for them?
Customer satisfaction surveys following our onsite visits are overwhelmingly positive and appreciative.
A recent comment called one of our consultants "awesome." It doesn't get much better than that.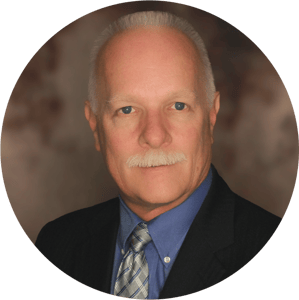 Scott Harkins, Risk Control
Scott was a fire chief and EMT who has always been obsessed with peanut butter and sweets (especially Reese's). He is a mystery novel enthusiast who enjoys playing golf and traveling, although he is good at traveling and not so good at golf.
Related posts
Using this 1 simple business practice can help insurance agents to ensure customer retention success within their agency.
We need to know what our customers are interested in and how they respond to us vs. our competitors. If we ignore this information and carry out campaigns and sales processes without any...
You have important professional goals. When your mind becomes distracted by interruptions, however, your productivity and ability to successfully attain those goals is inevitably delayed.