Retention rates matter
What companies are you personally loyal to and why? Is it because they always deliver exceptional customer service, or because the quality of their product is top notch? Regardless of your reasoning, the company has probably rewarded you, their loyal client, in some way. In fact, it's more than likely that, because of this reward, you have referred the company to friends looking for recommendations.
Building loyalty is great for both retention and new business; and rewarding your clients doesn't need to be as complicated and time consuming as it may sound.
Generally, there are two basic types of clients:
Those who select based on price
Those who select based on value
Clients who select based on a value that they've come to appreciate regardless of price are your loyal clients, and the easiest way to keep them is to find ways to reward their loyalty.
By making your clients feel special, you prolong your relationship with them. We see this initiative with large brands such as Apple, Harley Davidson, Nike and Spartan Race. Each of these successful brands offers their customers rewards that make them feel like an exclusive part of the brand.
Some clients become so loyal to specific companies that they view themselves as insiders, and part of the brand's identity becomes part of their own identity. People who have finished a Spartan Race, for example, are awarded "badges of honor" in the form of medals and gear. Effectively, they become a Spartan.
What can you do to reward your clients?
There are several tactics that you can employ to help reward loyal clients and prolong your relationship with them. These tactics can be used for new clients as well, to help grow your company's loyal client base. Try a few of these tactics and marvel at their benefits.
Host social and educational events where clients can come together and bond. This is also a great opportunity to announce new risk control tools or changes to coverages.
Give clients something useful and branded to keep your company on their minds, whether it's an office supply, clothing, or other novelty.
Exceed their expectations. Go above and beyond when taking a client through the renewal process. Push the limits to see what you can accomplish for them. Help them find quality services and coverage extensions that best fit their needs.
The more you are able to illustrate the advantages of being a loyal client to those who work with you, the more clients will become loyal. When it comes down to it, quality and value are the service characteristics your clients are seeking. Engaging and rewarding them while providing this will foster long-term retention, saving you time and energy and increasing your bottom line.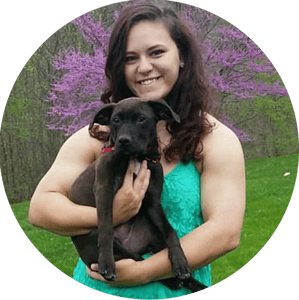 Amber DeFabio, Marketing
Related posts
Let's talk about what it means to have an accessible website and why it's so important for your insurance agency.
The feeling of being drained from these meetings has become so prevalent it's earned its own terminology – Zoom fatigue.
We think it's time to put to bed the myth that sacrificing sleep is the pathway to success.