Resources for agents and brokers
Just because you're an independent agent doesn't mean you have to do it alone. There are great – even free – resources out there for you to use. You just have to know where to look. We've put together a list of top resources for agents and brokers.
News, Podcasts & Blogs
IA Magazine (Big 'I')
Most likely, you're already familiar with Independent Insurance Agents & Brokers of America or Big "I" conferences that draw industry professionals at both the national and state level. However, were you aware that its publication, Independent Agent (IA) is free online to non-members? In addition to easy-to-read articles, the website also provides risk management resources for agencies and their clients.
NU Property Casualty 360
From analysis on industry news to quirky claims stories, NU Property Casualty 360 puts it all into "digestible and shareable information", giving insight into upcoming trends, risks and technology developments. The website also uses research conducted by the NU Property & Casualty Group to deliver valuable data with the goal of "helping P&C professionals guide their customers through all facets of the insurance, claims and risk management process."
http://www.propertycasualty360.com
Insurance Business America: Broker Perspective
"Committed to delivering the latest industry news, opinion and analysis, Insurance Business Online takes a fresh approach to covering the need-to-know developments of the day, from government and regulatory bodies, platforms, underwriters and insurance firms, as well as industry service providers."
The Broker Perspective section offers content centered on business strategy, marketing and new niche opportunities. It also contains risk management topics for trending industries and exposures.
https://www.insurancebusinessmag.com/us/news/broker-perspective/
On Point with Peter van Aarrijk
On Point from Insurance Journal features host Peter van Aarrijk interviewing industry experts on everything from technology and marketing to talent recruitment, management and development.
http://www.insurancejournal.tv/channels/podcasts/on-point/
Agency Intelligence
Host Jason Cass speaks with insurance agents and agency leaders on growth strategies, tips and resources for brokers, as well as personal stories.
https://www.insuranceagencyintelligence.com/podcast/
The Insurance Guys Podcast
"The Insurance Guys is a podcast made and dedicated to agents by agents." Armed with Southern charm, Scott Howell and Bradley Flowers sit down weekly with insurance agents, marketing experts and industry leaders to "give real life examples of their experiences in all aspects of hiring, sales and the day-to-day reality" of running an agency.
http://theinsuranceguyspodcast.com/
Carrie Reynolds
Carrie Reynolds began her career as an agent, but now specializes in digital and social media marketing for insurance and other "so-called 'boring'" industries. While Reynolds focuses on "trends, observations, and creation and implementation of marketing, often using [her] own agency as a case study," her posts cover a wide range of topics relating to small business ownership. She speaks authentically, and often humorously, about juggling a personal life with her career as well as motivational tips and tricks.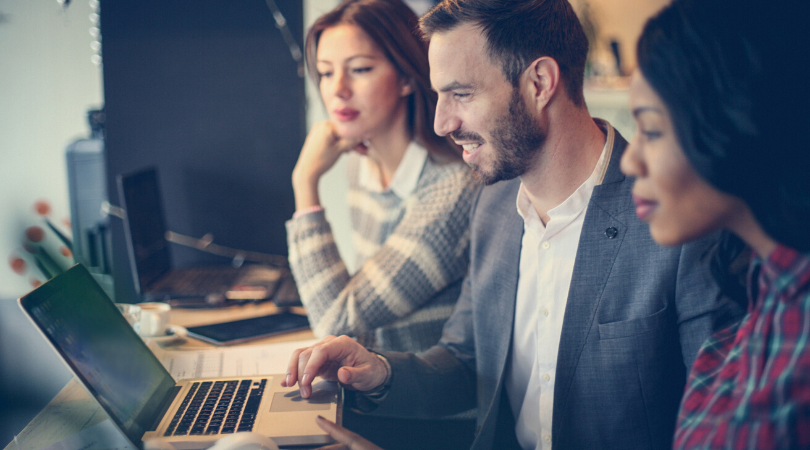 Continuing Education (CE)
CEAuthority
While the site looks dated, according to LeadHeroes.com's review, CEAuthority provides one of the largest offerings of online CE courses for insurance agents. It also boasts a low cost for each.
Search over 200 courses by state and/or topic. Several of their courses are "approved for both state insurance continuing education requirements and professional designations."
https://www.ceauthority.com/courses.html
Kaplan
In addition to having an all-inclusive pricing structure, Kaplan offers different ways to experience and learn each course. You can choose to watch live classes or sign up for an individual online course.
Kaplan also offers courses on professional development, as well as those required for state continuing education credits and professional designations.
Kaplan even lets you get a taste of their instructional style before committing to a course with their sample notes and textbooks.
https://www.kaplanfinancial.com/insurance-continuing-education
WebCE
WebCE has a large offering of courses and a great user-interface, making it a top choice for reviewers. The company claims that "you can easily fulfill your insurance continuing education requirements while learning something new or developing your specialty."
Prices for courses vary on WebCE, but the site usually has coupons or special offers available.
https://www.webce.com/products/insurance-continuing-education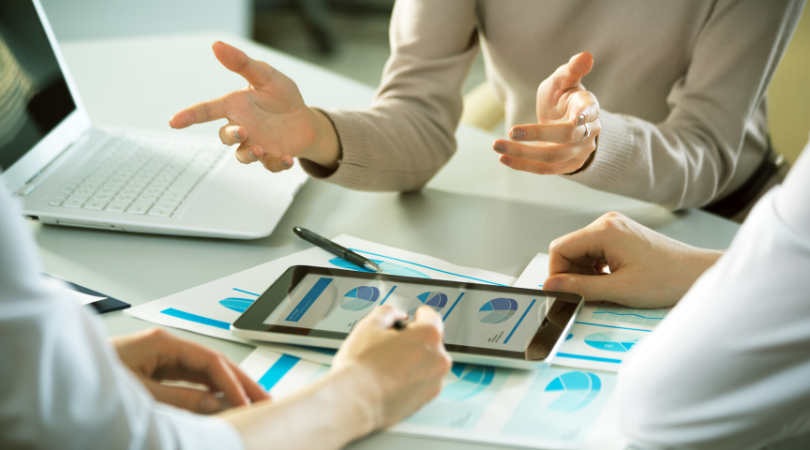 Risk Management
Big "I"
We told you about Independent Agent but now we're letting you know that Big "I" also creates risk management resource pages for trending exposures. Most recently, the site has added a coronavirus resource page on top of its cyber security and E&O risk management pages.
https://www.independentagent.com
RiskTool Advantage
RiskTool Advantage is an online learning management system offered by Glatfelter Program Managers through its integration with AIG. With over 100 courses to educate staff and test their understanding, GPM clients can register for and use this platform free of charge.
https://risktools.glatfelters.com/
Passion Project Blog
You're reading our agent-focused blog content right now, but have you ever read our client-centered content? The Passion Project gives useful risk management tips for employers and employees weekly. Each topic is positioned to specifically speak to the industries we serve: healthcare, emergency services, religious organizations, education and municipalities.
You can also subscribe to our blog, ensuring that the topics you and your clients care about come straight to your inbox.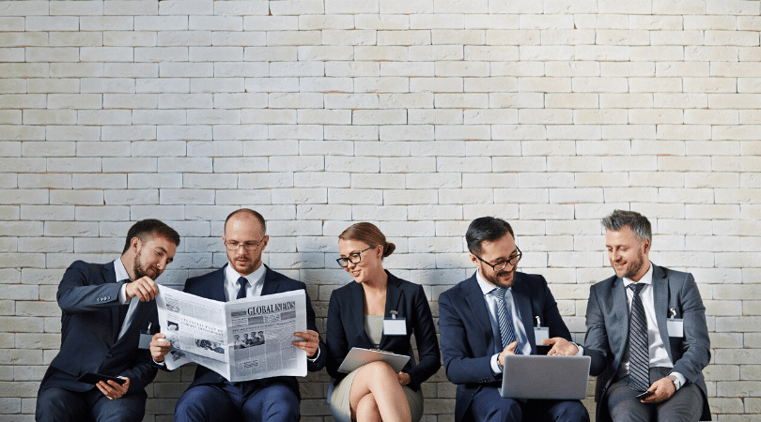 Talent & Recruitment
Big "I" Hires
The Big "I" Hires site partners with other job boards to post openings and offers DIY Hiring Toolkits, including sample job descriptions, offer letters and confidentiality agreements, at a discounted price to members. Employers can also access assessment tests to help vet potential candidates.
https://www.bigihires.com/diy-hiring-toolkits/
NU Property Casualty 360: Recruitment
Get expert advice on recruiting and retaining top talent through NU Property Casualty 360's section dedicated to employment. The section also updates readers on major role changes at leading insurance companies.
https://www.propertycasualty360.com/agent-broker/recruitment/
InsuranceJobs.com
Like Big "I" Hires, InsuranceJobs.com partners with other job boards to get the greatest distribution of your posting possible. We like InsuranceJobs.com because of how easy it is to use for job-seekers. Applicants can search by category here, instead of having to type in a search bar and guess at the terminology an employer could use to describe the job they're looking for. Employers can also search resumes for candidates who fit their needs.
https://www.insurancejobs.com/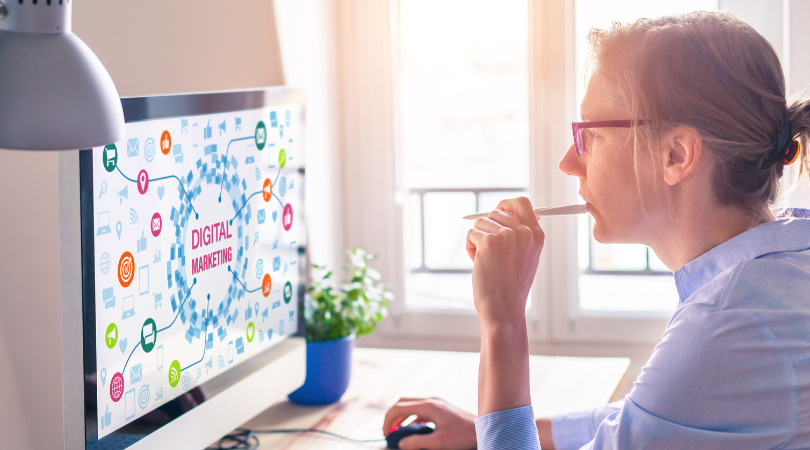 Marketing & Sales
Backstage with GIG
Hey! You're already here! If this is your first time reading one of our blogs, we have plenty more where this came from. We post tips on marketing, sales, recruiting and industry trends. Subscribe and have our posts sent to your inbox! You can choose between weekly and monthly updates.
Insurance Technologies Corporation (ITC): Marketing Blog
ITC's step-by-step marketing strategies and tactics give agencies an easy way to elevate their digital marketing efforts. Written for beginners, each post offers ready-to-use tips specifically geared towards insurance agencies.
https://resources.getitc.com/marketing
iMPACT: 7 Marketing Mistakes Insurance Agencies Make
Yes, this is just one blog post, but it is a great crash course on insurance marketing. The article gives top-level advice to help insurance agencies begin marketing more effectively. Definitely worth the read!
https://www.impactbnd.com/blog/7-mistakes-insurance-agencies-marketing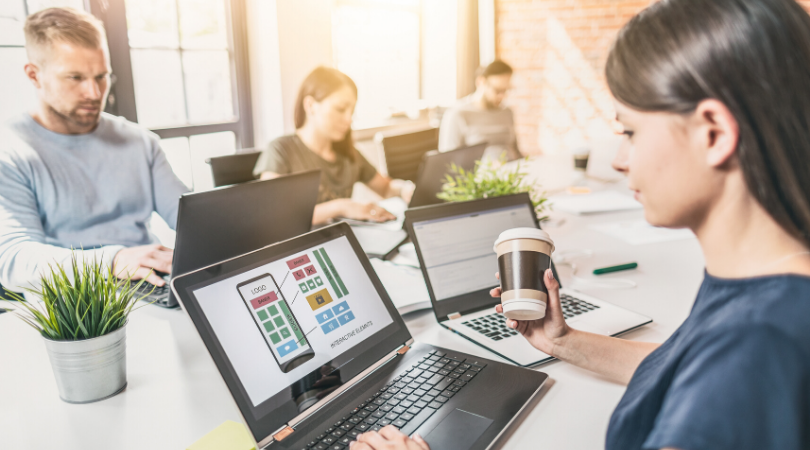 Technology
Capterra: Insurance Agency Software
Capterra allows agents to search and compare insurtech software easily. You can even find programs that are free or offer free trials.
https://www.capterra.com/insurance-agency-software/
Insurtech News
Insurtech News curates articles from across insurance news networks to deliver a one-stop shop for the latest in insurtech. The site also provides its own analysis and insights on the industry.
Insurtech100
Each year, FinTech Global creates the Insurtech100 list, profiling the top software and programs designed for the insurance industry. FinTech uses the following criteria when deciding if a company makes the cut:
Industry significance of the problem being solved
Growth, in terms of capital raised, revenue, customer traction
Innovation of technology solution
Potential cost savings, efficiency improvement, impact on the value chain and/or revenue enhancements generated for clients
How important is it for insurance executives to know about this company?
You can download a pdf of all the companies with a short description of each.
https://fintech.global/insurtech100/
This is by no means a complete list, but we hope it's robust enough to keep you motivated and get your wheels spinning.
Is your favorite agent resource on this list? Did you find a new go-to? If not, let us know!
Mary Carder, Integrated Marketing Specialist
Related posts
The more that you, your agency's employees and your clients know about cybercrime and red flags, the better.
Let's talk about what it means to have an accessible website and why it's so important for your insurance agency.
The feeling of being drained from these meetings has become so prevalent it's earned its own terminology – Zoom fatigue.