You could have the best bait – but that won't help if you're fishing on dry land.
Some of my favorite childhood memories are centered around fishing, crabbing and boating. And if you're thinking about starting a conversation with me about any of these topics – I should first clarify that I don't touch the bait, have any real skill or know enough about any of these things to decently contribute. What I am really good at, though, is soaking up the sun on the boat, sitting next to my fishing rod and basking in the glory of catching a fish after my dad has done 99.9% of the work. Either way – I've still learned a thing or two over the years.
One thing I know for sure is that there's no fun in sitting in the squelching heat all day just to end up catching nothing . (Sure, there can be great conversation and time spent with friends and family, but overall – it can become really repetitive, boring and seemingly pointless – very quickly.)
So, what do you do when nothing is biting? Our typical strategy (or my dad's strategy, I should say) is to change up the tactics. New bait, different hook, longer cast, etc. And if that doesn't work – it's time to go somewhere new. Because sometimes it's not about how you're fishing – it's about where your boat is floating. What's my point? If you've run out of opportunities and prospecting tactics, it might be time to explore a new industry (or venture down the river, if you will).
Why should insurance agents consider a new niche?
Whether you're an independent agent looking to grow your book or an agency manager trying to help a new producer validate – one of the best ways to find a new and organic source of revenue is to find an untapped industry to specialize in. Having a niche to focus on can help agents become a specialist in that class of business, excel at value-selling and ultimately achieve greater success.
Tips for insurance agents looking for a new industry to dive into
Depending on what type of insurance agent you are, who you are as a person in general and the location you live in – you'll want to ask yourself a few questions to help decipher what types of industries may be a good fit for you.
Ask yourself these questions to develop a list of possible industries to specialize in:
What types of clients do you have right now that you enjoy working with? Are there more opportunities in that field?
What are your passions outside of work? Do you have any connections to local industries? Could those be possible areas for you to look into?
If you already specialize in a niche – are there other types of businesses with similar nuances that you could easily specialize in?
What is the landscape of your town and state? What types of businesses are plentiful?
Next, begin to narrow down your list by researching those industries and asking:
Are there any local specialists dominating that industry? If so, what's the likelihood that you'll be able to flip enough clients to make it worth your time?
What's the average revenue potential for those types of accounts? How many accounts are available?
What is the outlook of that industry as a whole? Is it worth investing your time to become a specialist?
How are those types of businesses managed? What are their hours of operation, decision-making processes, etc.? How will those impact you?
Could you partner with a program or carrier in that industry to provide a unique product to help you stand out in the market?
How insurance agents can become a specialist in a class of business
Have an industry or two in mind yet? If you're not already well-versed in that class of business, the next step you'll want to take is to learn everything you can about that business to become a true expert. Why? Specialists are valuable to clients and prospects because they can help increase their safety and find insurance products that truly meet their needs – and value sells.
So how can you learn more about an industry and integrate yourself into that community (in hopes of meeting even more clients)? It's all about being educated and getting involved.
Let's say I do lots of research and I decide that I want to become the top agent for boating marinas. But, as we've discussed, I'm not very well aware of risks or the general operations of these businesses. Instead of blindly entering the marketplace and trying to compete with other agents who probably know the business a lot better than I do – there are a few things I can do to help educate myself about the needs, risks and nuances of the industry.
A few ways that I could learn about marinas to become a specialist in the field include:
Joining a local boating club – and talking and networking with the people there. (Because if I was a marina owner, I think I would certainly join these clubs to remind boat owners of the benefits of utilizing my marina rather than storing their boats at home. And bonus: you could get a few boats added to your personal lines book as well.)
Subscribing to boating and marina magazines, blogs and newsletters – and constantly staying up-to-date on the challenges and risks emerging in the industry
Volunteering at or attending events that are hosted at marinas
Joining an industry-focused organization, like the Association of Marina Industries
Buying a boat and truly becoming a part of the community (a girl can dream, right)
Partnering with a specialized carrier or managing general agent that knows the business and can help teach it to me
How to find the right partner
Whether it's a part of your strategy to become a specialist or you're already an expert in that industry – you're going to need to partner with the right insurer to provide your clients with insurance products that are tailored to their unique needs. This won't only help your clients when they experience a claim – it will help make your life easier because your clients will know they were right to choose you as their trusted adviser.
Ask a managing general agent or carrier these 6 questions:
What experience does your business have insuring this class of business?
What types of products do you have that are specific to my clients' needs?
What resources do you have for agents including portals, in-person learning opportunities and sales materials?
What risk management resources do you have for clients?
How would you describe your business culture? Find out their reputation, claims handling philosophy and stability.
How can you help me win and retain business? Are your sales associates and underwriters willing to jump on a call to help me win an account?
As an agent, your job is to help protect your clients – and it's okay to have high expectations of the businesses you work with to help make that happen. At Glatfelter, we value the role of independent agents and are proud to serve as true partners by providing dedicated agents with the resources, tools and assistance they need to be successful.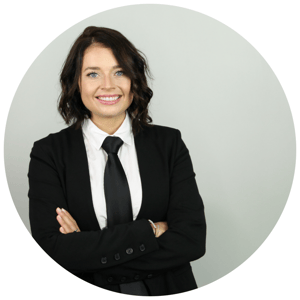 Bri Cappella, Integrated Marketing Specialist
Bri is an over-enthusiastic dog mom, pop culture fanatic and Instagram addict. She enjoys eating pizza, practicing yoga and hiking.
Related posts
The more that you, your agency's employees and your clients know about cybercrime and red flags, the better.
Brush-up on your networking skills before your next in-person event!
Cyber Criminals seek out unsuspecting organizations—use these tips to help avoid becoming one of them.